Autism Empowerment Board of Directors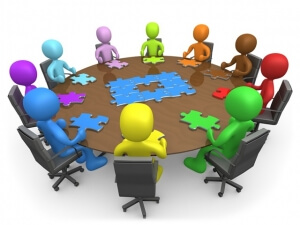 Autism Empowerment currently has 11 men and women serving on our Board of Directors representing four different states, Washington (where we were founded), Oregon, California and North Carolina. They are an amazing and dedicated group of people, passionate for serving children, teens and adults of all abilities.
Everyone on our Board of Directors is either on the autism spectrum or is closely related to someone who is. We are proactive autism allies working together to build a better world for individuals and families of all ages and abilities in the Autism and Asperger communities locally and worldwide.
Each of us embrace Autism Empowerment's Four Foundational Pillars of Accept, Enrich, Inspire and Empower. Please be sure to read about the Mission & Vision of our organization as well as our Core Values, Beliefs & Goals.
We invite you to learn more about Autism Empowerment's Board of Directors for 2017.