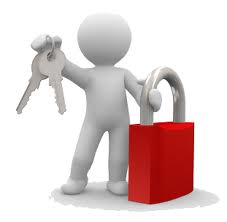 Autism Empowerment is committed to the privacy of every visitor to our website. Your privacy is a priority and we are committed to responsible information handling practices. This Internet Site Privacy Policy explains our online information practices. This Policy may be changed or updated from time to time. By visiting Autism Empowerment at www.autismempowerment.org, you accept the practices described in this Policy.
Through the Autism Empowerment website, we do our best to offer convenient online access to our support services and to communicate with you about current news and events. We will not collect personal information from you when you visit our website unless you provide the information to us voluntarily and knowingly.
Examples of this may include:
Registering for a class or special event: When you register online for a class or special event, we may ask for your name and contact information.
Applying to work at Autism Empowerment as a volunteer: When you apply online to be an Autism Empowerment volunteer, we will ask you for your name, contact information and date of birth. We may ask for other data as well, depending on the volunteer activity.
Opting in to our online newsletter.
Making an online donation.
We may send cookies to your computer and use other technologies to enhance your online experience. A "cookie" can be either permanent (i.e., it remains on your computer until you delete it) or temporary (i.e., it lasts only until you close your browser). A "cookie" is a small text file that helps us recognize repeat visitors, facilitate the visitor's ongoing access to and use of the site, and track usage behavior and compile aggregate data that can lead to website improvements. If you do not want information collected through the use of cookies, you can deny or accept the cookie feature using a simple procedure available in most browsers. If you block cookies, however, you may lose some website functionality.
How we use your Information
Autism Empowerment will not sell, trade, or share personal information about our financial donors with anyone else, nor will we send mailings to our financial donors on behalf of other organizations, unless a donor has given us specific permission to do so. The exception to this case is where sponsors or donors have given us permission to use their name or logo on our website or in other promotional materials to thank them.If you provide Autism Empowerment with personal information when you visit our website, we may use the information in our programs and activities. We may enter your name into one of our databases so we can contact you to obtain your input, provide information about our programs and events or request contributions.
On occasion, Autism Empowerment may share information about you with vendors and service providers that assist us with our activities and programs. These vendors and service providers help us with functions such as fulfilling orders, managing data and processing donations. In addition, we make disclosures as required by law.
Note to Parents on our Privacy Policy
Autism Empowerment welcomes children to learn more about our organization and where appropriate, find opportunities to serve their communities through volunteer activities. However, we encourage children to do this only with their parents' knowledge and supervision.
We will not knowingly market to or collect personally identifiable information from children under age 13. (An exception may be if a child under 13 signs up to volunteer for a service project with parental permission. Parents are encouraged to register on behalf of their children.)
Will this Privacy Policy change?
Since the Autism Empowerment website is a work in progress and will continue to implement new technologies and improve the services and features, this Privacy Policy is subject to change. If there are changes or additions to this Privacy Policy, we will post those changes here or in other formats that we deem acceptable, so that you will always know what information we collect online, how we use it and what choices you have.
What constitutes my acceptance of this Privacy Policy?
By using the Site, you expressly consent to the use and disclosure of information as described in this Privacy Policy. Your continued use of the Sites after the effective date of any modification to the Privacy Policy will be deemed to be your agreement to the changed terms. You agree to review the Privacy Policy each time you use the Sites so that you are aware of such modifications.
Information contained on this Site is intended for educational and informational purposes only and should not be relied upon for diagnosis, treatment or care, nor should it replace the medical advice of qualified health professionals. Autism Empowerment strongly encourages individuals on the autism spectrum and their families to consult with qualified health care professionals for guidance on individual care.
Revised March 2015.