When:
January 18, 2018 @ 6:30 pm – 8:30 pm
America/Los Angeles Timezone
2018-01-18T18:30:00-08:00
2018-01-18T20:30:00-08:00
Where:
Providence Medical Center, Room HCC 6
4805 NE Glisan St
Portland, OR 97213
USA

Contact:
Shasti McLaughlin
(503) 781-2461
AWEtism We Embrace (AWE)
is a group for parents, partners and adults on the autism spectrum wanting a fresh perspective of what autism can mean in their lives.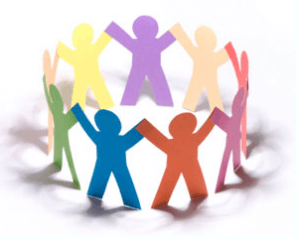 This facilitated support group is for adults, both neurotypical and neurodiverse.  We welcome parents raising children of all ages on the autism spectrum. We also welcome adults on the autism spectrum. Members of AWE share a vision of creating a safe space to discuss struggles and concerns related to the autistic experience.  Each of us has our own path to a greater awareness of ourselves and our loved ones. This is an environment of mutual respect to gain fresh perspectives and better tools to understand our situations and each other.
This is not a therapy. It is about relating to our children, our family, our friends and ourselves. The goal is to gain fresh insights rather than imposing existing (possibly limiting) perspectives on others.
We focus on the daily opportunities autism presents that enhance the world we live in.
This is a safe environment to consider and to receive favorably- that is embrace – the pieces of autism that we may not have been taught to value.  When we can do that we are relaxed and open.  From there, trust and self-confidence are allowed to flourish.
AWE is for parents, caretakers, (adult) family members, partners and adults on the autism spectrum interested in assuming achievement is possible.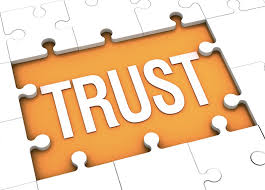 This is a safe environment for us to feel confused yet gain clarity and support. It is ALSO a place to embrace the idea that not understanding something doesn't have to create fear. AWEtism We Embrace (AWE) is a support group underneath the umbrella of Autism Empowerment.
When we perceive autism as something to value, we can relax. We then trust, knowing that autism is simply one experience of many.
 Celebrate, embrace and allow autism to be what it is meant to be! Congratulations on being a part of this community!
When does the group meet?
The group meets the 3rd Thursday of each month from 6:30 – 8:30 pm
Upcoming Meetings for 2018
Thursday, January 18th
Thursday, February 15th
Thursday, March 15th
Thursday, April 19th
Thursday, May 17th
Thursday, June 21st
Thursday, July 19th
Thursday, August 16th
Thursday, September 20th
Thursday, October 18th
Thursday, November 15th
Thursday, December 20th
How much does it cost to take part?
This group is Free to attend. Light snacks are also provided.
Where does the group meet?
AWEtism We Embrace (AWE) meets in Portland at:
Providence Medical Center, Room HCC 6, 4805 NE Glisan Avenue, Portland, Oregon 97213
(Free parking is available in adjacent lot – Enter through Glisan Street Parking Garage)
Who do I contact if I have questions?
Please contact Shasti McLaughlin if you have questions about our support group!
503-781-2461 or ShastiM@autismempowerment.org
Please also join our Facebook group online at:  https://www.facebook.com/groups/awetismweembrace/
Shasti spent years in public schools as a para-educator, working with deaf children severely impacted by autism. Several years later, she gave birth to her own daughter diagnosed at age 5.
During her time in the school system, Shasti discovered that no matter what level of function a child is diagnosed as having, each child is cognizant of the world around them and paying attention.
She decided to believe in these children and follow their lead in their learning. The discoveries that have followed have been eye-opening for Shasti and others.
She has discovered there is much to appreciate about autism and the possibilities it gives to life.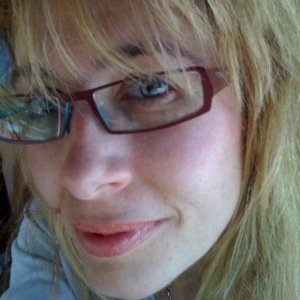 "Everything has its beauty;
 not everyone sees it."
~ Confucius