Autism Empowerment is excited to share with you our vehicle and car donation partnership with 

Donate for Charity

.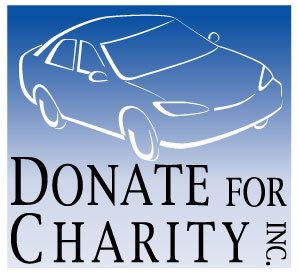 If you donate your car, truck, boat or RV before December 31st, 2017, you can get a 2017 tax deduction while helping Autism Empowerment and our nonprofit publication, Spectrums Magazine.
You can help our charity with your vehicle donation.

Running or not, we can pick up in all 50 states!

Most title and estate issues can be easily resolved.
The Process
Donor wants to contribute a vehicle.

Donor calls Donate For Charity at 1-866-392-4483 or visits www.donateforcharity.com to give vehicle and pick-up information. Please make sure to indicate Autism Empowerment as the charity recipient.

Donate For Charity has the tower call within 24 hours to arrange pick up of the vehicle. Pick up usually occurs within 24-72 hours of tower's contact with donor.

Donate For Charity mails initial donation acceptance letter to donor.

Vehicle is towed to auction site or is picked up by a salvage company for parts.

Vehicle is sold for a value and the net amount is paid to Donate For Charity after deductions from the auction or salvage yard.

Donor receives their final receipt for the gross selling price, to be filed with their tax return for the year in which the donation occurred.

Autism Empowerment receives a net check approximately three weeks after the auction or pick up from the salvage company.
By donating your vehicle to Autism Empowerment:
You help us maintain and expand our important work helping children, teens, adults and families impacted by autism.

In this tough economy, the vehicle donation money provides much-needed funds. We can pick cars up anywhere in the country, running or not.

You avoid the possibility of receiving a low trade-in value from a dealer, or the anxiety and hassle of selling to a private party.
Donating your car is the hassle-free way to get rid of your unwanted vehicle.
When donating your automobile to Autism Empowerment you can avoid the anxiety and hassle of selling to a private party and dealing with used car salesmen in a haggling over a trade-in. Donating your vehicle also avoids the potential repair costs of unused cars, boats or trucks, and with free door-to-door for all donors, our vehicle donors are never out of pocket when donating. We even can pick up your vehicle at the auto repair shop or by the side of the road!
If you decide to donate your vehicle:
It will be picked up free of charge.

It will be sold at auction or older vehicles can be sold for parts.

70 – 80% of the net proceeds will go to Autism Empowerment (depending on value. The higher the value, the higher the percentage of donation.)

You will receive a receipt entitling you to a tax deduction.
Our vehicle donation program is made possible through our partnership with Donate For Charity. 
When you are ready to donate your vehicle:
When phoning or online, please make sure to designate Autism Empowerment as the charity recipient. We would appreciate you letting us know if you make a donation so that we can send you a warm thank you and make sure that the donation process with Donate for Charity went smoothly. 
Please note that we don't receive notification of your donation until after your vehicle has been picked up and sold. This may take a few months but as soon as we receive notification, we will mail you a thank you.
Please feel free to contact us at donations@autismempowerment.org in case you have any questions.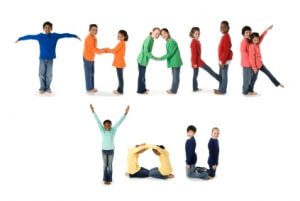 Donate Now
The Autism Empowerment community is YOUR community. It is OUR community.
With your gifts and support, together we positively change the world.
Donate Now