Cash Gifts and Donations to Autism Empowerment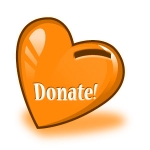 Would you like to be a Philanthropic Ambassador for Autism Acceptance?
Autism Empowerment inspires youth and adults identifying on the autism spectrum to be empowered, educated and resilient in their journey toward a positive future.  
We provide a variety of support, service and social opportunities for individuals and families. We are also publisher of Spectrums Magazine, a print and online nonprofit publication which reaches over 27,500 readers in Southwest Washington, Oregon and nationally online each quarter.
Your donation today helps invest in a better tomorrow for youth, adults and families in the Autism and Asperger community. THANK YOU! To donate online, please fill in the quick and secure form below.  

Mailing A Donation Instead?
Please make your check or money order payable to Autism Empowerment and mail to:
Autism Empowerment
P.O. Box 871676
Vancouver, WA 98687
Please provide your name and mailing information if you wish to receive a receipt.  Please also indicate whether we are allowed to acknowledge your contribution on our website or if you'd prefer to be known as Anonymous.
Should you wish to make a contribution in Memorial or Honor of a special individual who has touched your life, we are delighted to accept these kinds of gifts. Upon receipt, we will send a letter of acknowledgment to the family and will also send you a receipt so you will know your gift was successfully received.
Gifts that are postmarked by December 31st, 2017 are eligible for a tax deduction in the 2017 fiscal year.  
Thank you for your generosity! 

We also many other easy ways for you to support Autism Empowerment. Check the left sidebar for current opportunities!
If you have any questions or special requests concerning your donation, please contact us at donations@autismempowerment.org
As a 501(c)3 nonprofit organization, your donations are tax-deductible where allowed by law. We rely on individual, corporate and foundation contributions and support to fund our programs and special events.  Gifts to Autism Empowerment are an investment in social good and the vision of an inclusive society. Our tax id # is 45-2455219.