Easter Egg Hunt for Acceptance of ALL Abilities – 2014
— Looking for our 2015 4th Annual Easter Egg Hunt for Acceptance of All Abilities on Saturday, April 4th, 2015? Click Here! 
(The information below is for last year, 2014.)
Come join us for a FREE inclusive afternoon of acceptance and fun from 1 PM – 4 PM on Saturday, April 19th, 2014 at McKenzie Stadium in Vancouver, WA! This Easter Egg Hunt, Resource Fair and afternoon of Eggstra fun Entertainment and Acceptance is open to those with autism, developmental disabilities, physical disabilities or special needs of any type and their families.
We embrace neurodiversity, differing abilities and promote Acceptance for ALL. Come enjoy a special afternoon where you can feel accepted, connected and empowered!
It is time for the 3rd Annual Autism Empowerment Easter Egg Hunt for Acceptance of All Abilities.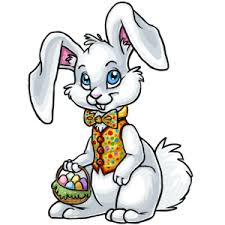 This event is MUCH more than just an Easter Egg Hunt, although that part is awesome too! It is an opportunity to connect families with resources within the Southwest Washington and Portland metro community. It is also a chance for us to positively connect with one another! Our theme is Acceptance for All! We want each youth and adult to come as they are and let their light shine! Autism Empowerment is the Host for the Event and we're excited to be in partnership this year with the following fine non-profit organizations: Miracle League of Vancouver and Innovative Services NW.
Other activities will include
Free Photos with the Easter Bunny
Rojo the Llama and Friends
Pockets Balloon Twister 
Portland Aquarium and Ramsey the Tortoise
Face Painting courtesy of Portland Aquarium 
Super Sized Angry Birds 
Roaming Characters
Activity Tables from Learning Palace and Kazoodles 
East West Martial Arts Demo
AMR Ambulance
Vancouver Fire Department Safety Trailer 
Vancouver Police Car and Child Safety Information 
Twin Star Dollar Dog
Roaming Menchie's Frozen Yogurt Cone 
Pony from Oregon Dream Ponies 
TopSoccer Soccer Activity Area 
Roaming Magician (Alexander Master of Marvels) 
Pinewood Derby Car Races 
Mermaid Collette, Pirate Donald, and Orchid the Jellyfish from Oregon Mermaids Association
Jesse Wade Holyk singing the National Anthem 
All Scouting Color Guard presenting the US Colors
Silent Auction to benefit Autism Empowerment and the Easter Egg Hunt for Acceptance of All Abilities
In 2013, families really shared how much they liked the ability to connect with other agencies, support groups and service providers and so as per attendee feedback, we will be expanding the community cross-disability resource area to help you make more positive connections. Our local area really has so much to offer for families who have children with differing abilities but so often, it is difficult to make personal connections with those resources so we're aiming to support you!
Autism Empowerment is happy to be the host and facilitator for this Community Eggstravaganza in partnership with Innovative Services Northwest and Miracle League of Vancouver! They are giving us great support and encouragement in helping us to plan and implement this event so please be sure to support them as well!  An extra special thanks goes to:
Craig Mills and George Galliher from The Miracle League of Vancouver, WA
Laurie Giacomini, Kathy Deschner, Jesse Wade Holyk and Susan Veneruso from Innovative Services NW
Your hosts John Krejcha and Karen Krejcha from Autism Empowerment
and all our WONDERFUL Volunteers, Donors and Community Partners!
This event is open to all individuals on the autism spectrum or anybody with ANY special need (developmental disability, physical disability), their siblings and families.  We will have multiple hunts each promoting the theme of Acceptance of All Abilities. We believe that each one of us has the power to be a positive Ambassador for Acceptance in our community and acceptance, enrichment, inspiration and empowerment for all!
FREE !!!  Yes, it is Free !!!  Donations are greatly appreciated but not required. (In order to offer this event in the future, we do need to have the funds to continue to offer the event. Our budget for 2014 for this one day alone is $7500.) Your donation can be earmarked for this event if you'd like.
Yes!!!! – If you were at our event last year, we served approximately 1,100 hunters and their families. Only one third of those pre-registered. By registering, you will considerably shorten your wait time in entering the stadium. Good for your kids, good for you! Please register by going to the following link :
Register Here (This is 2014 – Go to 2015 HERE!)<— Click
This will help us plan how many eggs, prizes and goody bags to have. It will also help us serve you better, for example if you would like a buddy for the afternoon.
The event takes place at McKenzie Stadium which is behind Evergreen High School. The address is : 2205 NE 138th Ave, Vancouver, WA 98684
Gates Open for Resource Fair, Entertainment and Silent Auction: 1:00 PM
National Anthem and presentation of the USA Colors: 2:00 PM
Official First EGG ROLL with Dignitaries and Featured Event Sponsors:  2:10 PM
Please note that we're going to do our best to stay on time but prepare your family that times listed below are best estimates. Actual times may vary a bit on the day of the event.
First Egg Hunt : 2:15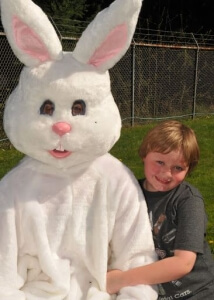 Hunt Area A – Wheelchair / Walker / Extra Help  (Gold Wristbands)
Hunt Area B – Ages 4 – 6 (Green Wristbands)
Hunt Area C – Ages 10 – 12 (Red Wristbands)
After the first hunt, the field will be re-egged. We are estimating this to take about 15 minutes.
Intermission Show : 2:30 – 2:40 – East / West Martial Arts Demo
Second Egg Hunt: 2:45 PM (approximate)
Hunt Area A –  Ages 0 – 3 (Yellow Wristbands)
Hunt Area B – Ages 7 – 9 (Orange Wristbands)
Hunt Area C – Ages 13 + (Purple Wristbands)
Close of Silent Auction: 3:15 (approximate – will announce on the day of the event)
Event End : 4:00
Click to make Bigger – This is a Tentative Map. You will also be provided a map on Event day.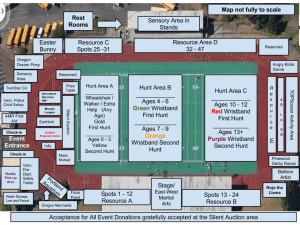 Can I get extra help for my hunter?
Yes! If you would like a buddy for your hunter or just need to help you around the event, please let us know and we will do our best to provide a one-on-one buddy. This will be an Ambassador for Acceptance volunteer.
If your hunter is in a wheelchair, uses a walker or just needs extra help, you have the choice to either have them hunt with their age group or you can have them hunt in section "A" which will have extra supervision and allows for a slower paced hunt. Buddies are offered on a first come basis  and will be depend on how many volunteers show up for the event. Please mention this during your registration.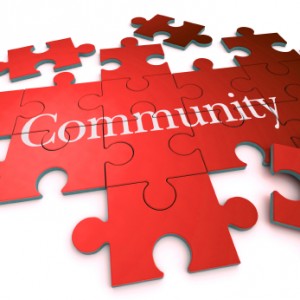 Who will be part of the Resource Area? – How can we partner with you?
We are expecting a variety of cross-disability agencies, clubs, support groups, health care providers and service providers. There will also be for-profit organizations that believe in supporting our community. If you are a non-profit or for profit company that would like to attend, you can contact John Krejcha at egghunt@autismempowerment.org or (360) 852-8369. We will add to this list as organizations confirm their space.
Advanced Pediatric Therapies, Inc
Amazing Moms
ARC of SW WA / Clark County Parent to Parent
Autism Empowerment
Autism Social Club
Autism Society of Oregon
Autistic Community Activity Program (ACAP)
Building A Better Autism Village Parent Support Group
Camp Yakety Yak
Chime In: Conversation Game and Social Skills Groups
Clark County Parent Coalition
Community Autism Network (CAN)
Country Financial

Cub Scout Pack 462 -Scouting for All Abilities 

Dr Hardin, Orthodontist
Doula My Soul, LLC
Earthlink
Flyin' Changes Ranch
Healing Winds Therapeutic Riding Center
Innovative Services Northwest
Kazoodles
Klineline Kids Fishing, Nonprofit
Learning Palace
MassMutual Oregon Special Care Program
Miracle League of Vancouver
Mtn. Peaks Therapy Llamas & Alpacas
New Horizons Wellness Center
Notable Connections Music Therapy, LLC
Oregon Dream Ponies
Pasitos Gigantes
Red Headphones for Autism
Salmon Creek TOPSoccer
Sensory Kids, LLC
Special Olympics (CCSOWA)
Specialty Athletic Training
Spectrums Magazine
Stronger Self Communication Therapy
Swindells Resource Center of the Providence Child Center
SW WA Special Education Conference and Resource Fair
The House Church
The Great Bacon Race
TopSoccer Salmon Creek

TwinStar Credit Union

Under the Sea Dentistry
United Cerebral Palsy of Oregon & SW Washington
Vancouver Fire Department
Vancouver  Police Department
| | |
| --- | --- |
| | |
YES! We can always use volunteers and if you want to volunteer by yourself or if your group would like to help volunteer we can find a place for you.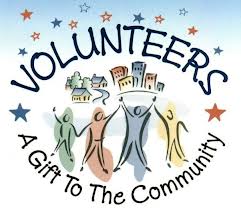 If you write to us at volunteering@autismempowerment.org we will be more than happy to get back to you. We invite you to register at the following link.
Register to become a Volunteer
Learn about the event Volunteer Positions here: Event Volunteer Positions (to be posted shortly)
Volunteer positions will include:
Front End Registration, Egg Hunt Buddies, Parking Lot Security, Hospitality Ambassador, Sticker Patrol Ambassador, Prize Table, Field Volunteers, Event Runners, Floating Volunteers, Silent Auction Volunteers, Water Patrol, Lost and Found, Information Booth, Pre-Event Egg Stuffing, Pre-Event Goody Bag Assembly
In order to help pay for the event and to keep the Event Free for the hunters and their families, Autism Empowerment will be having a Silent Auction.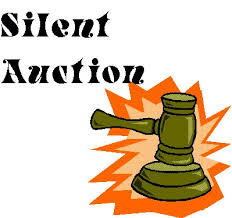 The Silent Auction will start online before the event (more details coming soon) and the final bidding will take place near the close of the Hunt for Acceptance of All Abilities at approximately 3:15 p.m.  If you have won an item, you will be able to pay for it there at the event and take it home. We will have a list of items that we will be updating on the regular basis. The link below is items currently received (or in transit to us).
Silent Auction Items <– early preview
How can my company / organization become a Community Partner with this event?
So glad you asked! We are seeking Corporate Donations / Partnerships / Relationships in order for us to be able to continue to offer this free Annual Acceptance Event. If you would like your organization to become a Community Partner, please contact John Krejcha at john@autismempowerment.org
To read the Partnership Letter and Levels of request : Sponsor Agreement <– Click Here
Thank you so very much to the generosity of the following Event Sponsors who are financially supporting this year's event so far:
Donate Now <– Please help us reach our goal!  As of 4/15, we need to raise $7,500 and we're at $3,600. Thanks!
Thank you so much to the following individual donors and families for either financial or in-kind donation support for this event.
Julie & Gary Borghello
Amy Donaldson
Laurie Giacomini
Rita Goetz
Jimael Johnson
John & Karen Krejcha
John Metz
Melissa Mudd
Chris & Heather Parrott
Paul & Peg Pitsenbarger
Theresa Ponce Rankin
Donna Schaefer
Becky Stoppa
Brian Tashima
Gina Tashima & Kevin Magnuson
Sara & John Wilber
Would you like to see your name here?
Visit our Donate Page and donate now to support this fantastic event!