SW WA Adults on the Spectrum Support Group
SW WA Support Group for Adults on the Autism Spectrum
Peer to Peer – Resources – Empowerment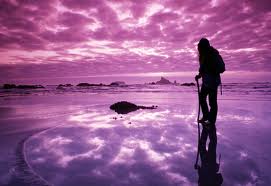 Are you an adult on the autism spectrum looking for support and the opportunity to connect with others who may be traveling a similar journey? Come join us!
Autism Empowerment offers a monthly support group open to adults of all ages with Autism / Asperger's or who believe they may be on the autism spectrum. Our group is coed and peer led. In the future, we may have breakout sessions by gender based upon interest.
If there is demand, we may do occasional service volunteer projects or connect for social activities.  Part of the support group is also providing you with meaningful resources that you can take home and connect with.
The goal is a support group where people feel included, accepted and respected and become enriched and empowered along the way. If this sounds like something of interest to you, please feel free to check us out and know upfront that it is okay to be anxious. (Chances are, many of us in the room will feel that way too!)
When does the group meet?
The group meets the 2nd Friday of each month from 6:30 – 8:30 pm (Sometimes we'll stay later if needed.)
2016 Schedule
Friday, January 8th
Friday, February 12th
Friday, March 11th
Friday, April 8th
Friday, May 13th
Friday, June 10th
Friday, July 8th
Friday, August 12th
Friday September 9th
Friday, October 14th
Friday, November 11th
Friday, December 9th
How much does it cost to take part?
This group is Free. Light snacks are also provided.
Where does the group meet?
The group meets within The Arc of Southwest WA Family Center which is located at 6511 NE 18th St., Vancouver WA 98661. (This is the same building where Autism Empowerment has its office.
Snacks, beverages and sponsorship provided by Autism Empowerment
For more information, please contact our facilitator:
Karen Krejcha – 360-852-8369 – karen@autismempowerment.org (email is preferred)