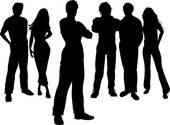 Support Group for Parents of Young Adults (18 – 35) on the Autism Spectrum
Autism Empowerment is pleased to offer a Support Group especially for Parents of Young Adults (18+) on the autism spectrum.
This free support group was created for parents with children on the autism spectrum who transitioning from high school and/or are over 18. It can be difficult to find information and support services once our teenagers become young adults. How do the laws affect us and our children as they transition out of high school? What opportunities are available? How can we find meaningful resources and provide support to one another?
In this group, we can share some of the troubles, triumphs and questions that go along with parenting a young adult on the spectrum.
When does the group meet?
The group meets the 2nd Monday of most months from 7:00 – 9:00 pm
Tentative 2017 Schedule
We are currently reworking the 2017 Schedule and we hope to have it posted by the middle of April 2017
All families are welcome to our Summer Picnic as well on Sunday, August 6th. 
How much does it cost to take part?
This group is Free. Light snacks are also provided.
Where does the group meet?
The group meets within The Arc of Southwest WA Family Center which is located at 6511 NE 18th St., Vancouver WA 98661. (This is the same building where Autism Empowerment has its office.)
Who do I contact if I have questions?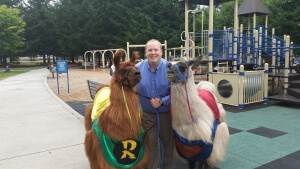 My name is Jason Keesee (I am in the middle) and I have two sons on the autism spectrum who are currently in transition. I want to be able to provide a meaningful place where parents can share their journey with their kids and be able to provide our kids the best possible support. I have a vision of having monthly topics in order to provide meaningful support.
If you have questions about our support group, please contact me. I am an Autism Empowerment volunteer.
360-560-7700
keeseejm@msn.com
If you have questions about other Autism Empowerment programs or services, please email info@autismempowerment.org or call (360) 852-8369.