SW WA Dads' Autism Support Group
Autism Empowerment facilitates a monthly support group in Vancouver, WA for men living in, working in or visiting the Southwest Washington area.  Our support group has been meeting most months since 2013 and newcomers are always welcome.
We have a Facebook Dads/Men's Autism Support Group open to men from all areas and we encourage you to also connect with us through our main Autism Empowerment Facebook page.  
Casual – Impactful – Meaningful Support
Monthly meetings with Quarterly family events
Open to dads, grandfathers and male caregivers who are supporting children, teens and adults of all ages with Autism, Asperger's or other neurological differences.
Sometimes we have monthly topics of discussion. Often the men will talk about what is important to us at the time. We consider ourselves a friendly and open group who wants the best for our youth and adults we support. We also enjoy doing quarterly events. 
Bring: Yourself and any resources you might like to share

Snacks, beverages and sponsorship provided by Autism Empowerment
Please join us at our next meeting! We have support meetings on the 3rd Friday of most months from 7 – 9 PM. We also invite you and your family to join in with other Autism Empowerment activities. 
Who is the support group for?
Support for Dads, Grandfathers & Male Caregivers
When does the group meet?
The group meets the 3rd Friday of most months from 6:30 – 8:30 pm (sometimes we stay later if needed)
2017 Schedule
Friday, April 21st
Friday, May 19th
June – No Meeting
July – No Meeting
August – Please attend the 3rd Annual Picnic on Sunday, August 6th
Friday, September 15th
Friday, October 20th
Friday, November 17th
Friday, December 15th
Other dates to be added later!
How much does it cost to take part?
Group meetings are Free. We provide pizza and drinks. Donations to Autism Empowerment are always appreciated and tax-deductible.
Where does the group meet?
The group currently meets within The Arc of Southwest Washington Family Center which is located at 6511 NE 18th St., Vancouver WA. (This is the same building where Autism Empowerment has our office.)
Who can I contact if I have questions?
Our facilitator and co-founder is John Krejcha.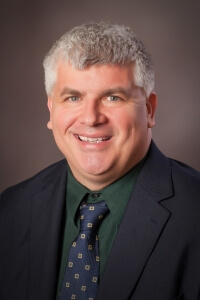 My name is John Krejcha, and I have the honor or being the facilitator of this amazing group of dads and fathers who come together to support each other.  I may look dressed up in my photo on the left but I'm most comfortable in a t-shirt and shorts. 
We love to have new people join our group and enjoy a place where we can come together in a positive way to support our families.
I have two wonderful children and an amazing wife who are all on the autism spectrum. I also serve as Program Director and Co-Founder of Autism Empowerment so if you have any questions about the programs and services, we offer, feel free to connect.
If you have questions about the club, please contact John.
360-601-4678 (cell/text)
john@autismempowerment.org
https://www.facebook.com/groups/340499526101697/
If you have questions about Autism Empowerment, please feel free to contact us directly at info@autismempowerment.org or call (360) 852-8369.