Books of Special Interest to Women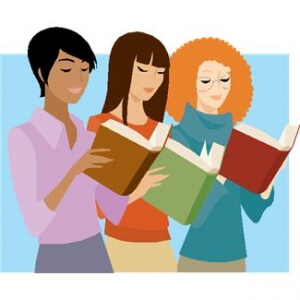 This page includes a list of books of special interest to girls and women with autism, Asperger's or who think they may be on the autism spectrum. A number of these authors have appeared on air at Autism Empowerment Radio to discuss their books or topics related to their books.
Where an author has appeared on air with us at Autism Empowerment Radio or has written a guest blog for the Autism Empowerment website, we have indicated as such below:
Pretending to Be Normal – Living with Asperger Syndrome by Dr. Liane Holliday Willey (see dedicated Liane Holliday Willey page)

Pretending to be Normal tells the story of a woman who, after years of self-doubt and self-denial, learned to embrace her Asperger's syndrome traits with thanksgiving and joy. Chronicling her life from her earliest memories through her life as a university lecturer, writer, wife and mother, Liane Holliday Willey shares, with insight and warmth, the daily struggles and challenges that face many of those who have Asperger's Syndrome.

Pretending to be Normal invites its readers to welcome the Asperger community with open acceptance, for it makes it clear that, more often than not, they are capable, viable, interesting and kind people who simply find unique ways to exhibit those qualities.The last part of the book consists of a series of substantial appendices which provide helpful coping strategies and guidance, based on the author's own experience, for a range of situations.

Life with Asperger's Syndrome can be a challenge at the best of times, and trials and tribulations that neurotypicals take in their stride can leave Aspies perplexed and unsure of how best to solve problems and keep themselves safe, both physically and emotionally. This book explores difficulties that those with AS may face, and suggests practical and helpful ways of overcoming them.

Liane Holliday Willey's positive and encouraging advice teaches people with Asperger Syndrome how to appreciate their differences and work from their strengths, by being honest about and coping with challenges. By setting realistic expectations, she shows how it can be possible to live on your own and take care of yourself, touching upon everything from banking and housing to roommates, friendships, and relationships. Jobs and the workplace are explored as advice is given on interviewing, performance, and getting along with colleagues, and the importance of setting boundaries is explained. The focus throughout is on keeping yourself safe, and this extends to travel, cultural awareness, and generally organizing yourself. Personal hygiene and the body are also covered, along with nutrition and illness. The advice all adds up to show that people with AS can safeguard themselves from emotional and physical harm and live happy and independent lives, as long as the right guidance is available.

This book will be of interest to people with Asperger Syndrome, their friends and families, and professionals working alongside ASDs.

Being a teen or tween isn't easy for anyone but it can be especially tough for Asperkids. Jennifer O'Toole knows; she was one! This book is a top secret guide to all of the hidden social rules in life that often seem strange and confusing to young people with Asperger syndrome.

The Asperkid's (Secret) Book of Social Rules offers witty and wise insights into baffling social codes such as making and keeping friends, blending in versus standing out from the crowd, and common conversation pitfalls. Chock full of illustrations, logical explanations, and comic strip practice sessions, this is the handbook that every adult Aspie wishes they'd had growing up.

Ideal for all 10-17 year olds with Asperger syndrome, this book provides inside information on over thirty social rules in bite-sized chunks that older children will enjoy, understand, and most importantly use daily to navigate the mysterious world around them.

"ASPERKIDS" was named to the TOP 12 BOOKS TO READ IF YOUR LOVED ONE IS DIAGNOSED WITH ASD by Autism Asperger Digest. As a parent, a teacher and an Aspie herself, Jennifer Cook O'Toole provides a unique insider's look into Asperger Syndrome. She shows how to help children on the spectrum by understanding how they think and exploiting their special interests to promote learning. Her strategies work because she thinks like the children that she teaches.

This book is full of original and effective methods for engaging with children with Asperger Syndrome. The author discusses theory of mind, the necessity for concrete forms of communication, and ways to inspire imagination through sensorial experiences. In particular she explores the untapped power of special interests, explaining how to harness these interests to encourage academic, social and emotional growth.

Affirming that different doesn't mean defective, this book offers the insight and guidance that parents and professionals need to connect with the Asperkids in their life and get them excited about learning.

With its 101 stories from other parents and experts, this book will comfort, encourage, and uplift parents of children with autism and Asperger's.

If you are the parent of a child – from newborn to college age – with autism or Asperger's, you will find support, advice, and insight in these 101 stories from other parents and experts. Stories cover everything from the serious side and the challenges, to the lighter side and the positives, of having a special child on the autism spectrum.

* Autism Empowerment fun fact. Co-founder and Executive Director, Karen Krejcha has a poem and story featured in this book. It is story #4 on page 13.)

*Gold Medal Winner in the Sexuality / Relationships Category of the 2011 IPPY Awards* * Honorary Mention in the 2010 BOTYA Awards Women's Issues Category *

Girls with Asperger's Syndrome are less frequently diagnosed than boys, and even once symptoms have been recognized, help is often not readily available. The image of coping well presented by AS females of any age can often mask difficulties, deficits, challenges, and loneliness.

This is a must-have handbook written by an Aspergirl for Aspergirls, young and old. Rudy Simone guides you through every aspect of both personal and professional life, from early recollections of blame, guilt, and savant skills, to friendships, romance and marriage. Employment, career, rituals and routines are also covered, along with depression, meltdowns and being misunderstood. Including the reflections of over thirty-five women diagnosed as on the spectrum, as well as some partners and parents, Rudy identifies recurring struggles and areas where Aspergirls need validation, information and advice. As they recount their stories, anecdotes, and wisdom, she highlights how differences between males and females on the spectrum are mostly a matter of perception, rejecting negative views of Aspergirls and empowering them to lead happy and fulfilled lives. This book will be essential reading for females of any age diagnosed with AS, and those who think they might be on the spectrum. It will also be of interest to partners and loved ones of Aspergirls, and anybody interested either professionally or academically in Asperger's Syndrome.

Asperger's and Girls – featuring Tony Attwood, Temple Grandin, Teresa Bolick, Catherine Faherty, Lisa Iland, Jennifer McIlwee Myers, Ruth Snyder, Sheila Wagner and Mary Wrobel (2006)

Winner of the Gold Award in the 2006 ForeWord Book of the Year competition, this groundbreaking book describes the unique challenges of women and girls with Asperger's Syndrome. In it you'll read candid stories written by the indomitable women who have lived them.

You'll also hear from experts who discuss whether "Aspie girls" are slipping under the radar, undiagnosed; why many AS women feel like a minority within a minority (outnumbered by men 4:1); practical solutions school systems can implement for girls; social tips for teenage girls, navigating puberty, the transition to work or university, and the importance of careers.

Parents of girls on the autism spectrum often wish their daughters were celebrated for their talents, rather than discouraged for their differences. They recognise that their children's unique natures may make them distinctive in some ways, but resent labels such as 'disabled' and 'disorder' being applied to their daughters. This book is a celebration of all the wonderful and unexpected gifts that having daughters on the autism spectrum can bring to your life.

Each chapter explores a topic of concern, offering encouragement and guidance on common issues such as school, friendships, meltdowns, special gifts, family relationships, therapies and interventions. Having daughters on the spectrum presents unique and rewarding challenges and this book is packed with friendly advice and real life examples from a mother who has experienced it all first hand. The hopeful perspective given in this book is guaranteed to offer much appreciated comfort to parents, grandparents and family members. It will provide educators and anyone who cares for girls on the spectrum with an insight into what life is like for these extraordinary girls and their parents.

My family have known me my entire life.
They have been by my side at the doctor's.
They have brought me out of shutdowns.
They have supported me through depression.

Yet, despite being a part of all of these things, they still don't really know what it's like being me, having Asperger's Syndrome.  So I wrote this book.  The hardest thing about having Asperger's Syndrome is that it can seem like an invisible condition. Females in particular, can be expert at masking their symptoms.

Tomorrow I will get up and leave the house, go into work and get on with things, my challenges totally oblivious to the people around me. The next day will be the same. And the day after. I hope this book will build the bridge between people with Asperger's Syndrome and the rest of the world. Most people with Asperger's Syndrome are able and willing to work and live a "normal" life, with the right support and adjustment. The main problem is that most people are just unaware of how they can help.  So, let us begin our journey into the wearying but wonderful world that is Asperger's Syndrome.

Certain characteristics of autism, such as difficulty understanding social cues, may make women vulnerable to potentially dangerous situations. Robyn Steward has written this supportive guide to help all women on the autistic spectrum live independently, make their own choices in life, and be safe whilst doing so.

This book will provide you with the knowledge to recognize potential risks to your personal safety and the skills and strategies required to avoid and overcome them. Informed by a survey of, and interviews with, women on and off the autistic spectrum, it explores common safety issues encountered by women and offers practical advice to help you stay safe and supported in your independence. Topics covered include friendships, relationships and sex, alcohol and drugs, money and employment and staying safe outside the home and online.

This handbook is your guide to super safe living as an independent woman and will help you to stay safe whilst living life to the full. It may also be of interest to your family, friends and carers, giving them insight into life on the spectrum and confidence that you will enjoy your independence in an informed and safe manner.

(Autism Empowerment note: This book would be best for adults as there are topics of mature language.)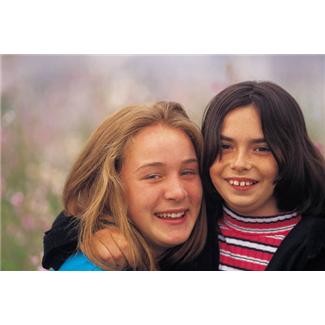 Autism Empowerment Disclaimer. Autism Empowerment provides this information for reference as a free service. Efforts are made to ensure listings are accurate, current and legitimate.  Most of the resources listed above are non-profit, however some may have for-profit components. Autism Empowerment does not personally endorse the ability or services of those listed and we urge users to use independent judgement and request references when considering the usage of services. Some organizations or services may appear in more than one category.