We Appreciate our Sponsors and Donors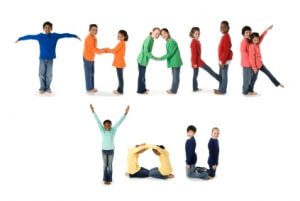 Autism Empowerment is extremely grateful to the following donors and corporate sponsors for their generosity and support! Thank you for helping us on our mission! We hope that Autism Empowerment visitors will support you as well!
On this page, we will include donors, corporate sponsors and grantmakers who have donated in 2016.  We also appreciate those who gave in 2015 and prior years and have included links to those generous individuals and organizations on a separate page by year.
To see sponsors of a particular program, please check out these pages:
Featured Corporate Impact Partners
We would like to thank the following Corporations who have supported Autism Empowerment with cash donations in 2016.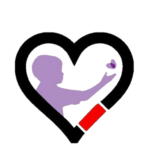 Blackbelts for Butterflies – Donated all proceeds from Blackbelts for Butterflies West Coast 2016 event
Walmart on 192nd – Vancouver, WA – Grant to support the Autism Serves Kids Care Club
Noble Hour –

This project was sponsored by NobleCause, made possible by an anonymous donor within the GiveWell Community Foundation and organized by Noblehour.com, a volunteer management tool that promotes a culture of civic and charts meaningful, measurable acts of goodness.

Umpqua Bank –

Grant to support the Autism Serves Kids Care Club
READCON 2016
Paul Warner  – Shahala Library, Mythology, & Instructional Tech Teacher
Portland Superheroes Coalition
Shahala PTO
The 501st Legion (Star Wars)
2nd Annual Community Picnic (Sunday, July 31st) 
Walmart on 192nd
Mtn. Peaks Therapy Llamas and Alpacas – Home of Rojo the Llama
Portland Superheroes Coalition
The 501st Legion (Star Wars)
We would like to thank the following businesses for the support of the 1st annual Bowl-a-Thon. Thank you so much for all of your support.
Sponsors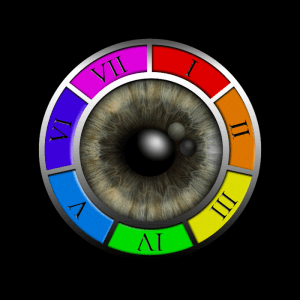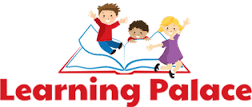 Auction or Raffle Prize Donations – 2016
Thank you so much to the following organizations that have provided In-Kind donations of either products or services for raffle or auction prizes that will be used to raise funds for the Autism Empowerment.
The following people and groups have made donations in memory of a loved one.
In Honor of Joey Ponto and Gloria Mackay
Annatjia Kurfurst

Laurie and Dave Norland

Lyle and Mickey Norland

 Phil and Carol Naylor

N. Shore Republican Women

Pottstown Police Officers' Assoc

Danielle Ponto

Michael Ponto

Rae-Jean and Joe Young
One way to support Autism Empowerment is to donate an automobile, truck, boat or RV, running or not.  Thank you to the following people who donated a vehicle in 2016.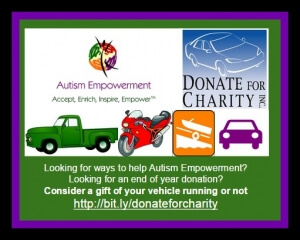 Benjamin Gray – Redmond, WA
Adam Espinola – Medford, MA
Ramasamy Bakthavtsalam – Kirkland, WA
Individual Donors (updated quarterly)
Anonymous
Jennifer Mills Amash
Janet Barnes
Melisa Bedell
Kelly Behnke
Aaron and Heidi Blackwelder
Gary and Julie Borghello
Tracy Borra
Julie Boys
Angela and Matthew Brothers
Susan Chamberlin
Virginia and Eric Chapman
Kathy Coleman
Beth Currie
Jane Dixon
Amy Donaldson
Gabriela Ewing
Mike and Tricia Finklein
Lisa Fitzgerald
Kim Gallo
Barbara Glanz
Katie Green
Dr. Gloria A. Grubbs
Jill Golla
Kelli Hale
Steven Haygood
Janasa Herndon
Aaron Horsley
Jason Kinsey
Jeanne Kojis
Jodie Kotrlik
John and Karen Krejcha
Phoebe Krueger
Le Ann and Rob Larson
Suzanne Bechard Luther
Ginny Lux
Gina Magnuson
Larry McMaster
Courtney Meade
John Metz
Kris Miller
Alan Morasch
Deb Moroye
Janet Mulvanny
Gabi Obegi
Tara and Jeff O'Gorman
Billie Parks
Chris and Heather Parrott
Alicia Penzel
Paul and Peggy Pitsenbarger
Kim Prather
Tom and Gerrie Reis
Kay Richardson
Cheryl and Alberto Rizzo
June Sakugawa
Joseph Schaum
Rhiannon Severin
Laura Shook
Mary and Bob Sisson
Timothy Skinner
Leona Smyth
Nancy Strobel
Brian Tashima
Cynthia E Hurd Terpstra
Garen and Carrie Thatcher
Tricia Thompson
Lynn Trano
Douglas Underwood
Theresa and Jeremy Van Pelt
Sara and John Wilber
Erika Williams
Kenzel and Kirsten Wilson
Erin Winer
In-Kind Donation and Entertainment – 2016
Thank you also so much to the following people and businesses for their In-Kind Donations:
Shannon Donnelly – Office furniture
Dr. Gloria A. Grubbs – TriStar Chiropractic
Dice Again Games – Donation of Games for Social / Game Clubs
Kay Richardson – Donation of Wii for Social / Game Club 
Brian Tashima from The Spectraland Saga – Books for the Autism Empowerment Library
Walmart on 192nd Ave – Vancouver, WA – Multiple donations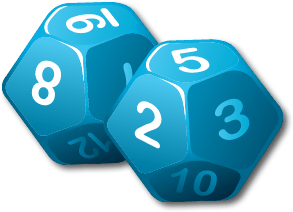 Auction or Raffle Prize Donations – 2016
2015
2014
2013, 2012 & 2011
Autism Empowerment is grateful for your support!
Would you like to see your name or organization listed on this page? So would we! Click that awesome green donations button below, contact donations@autismempowerment.org for details or visit our Donations page.
Donate Now
The Autism Empowerment community is YOUR community. It is OUR community.
With your gifts and support, together we positively change the world.
Donate Now