Welcome to Autism and Scouting Around the World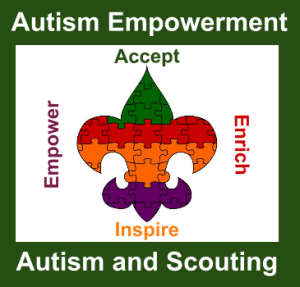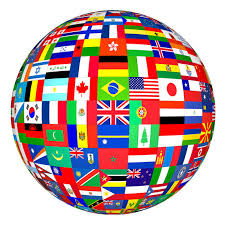 Scouting is an activity enjoyed by youth and adults around the world. Since its conception in 1907, the Scouting movement has spread from the United Kingdom to 216 countries and territories around the world. There are over currently over 38 million Scouts and Guides registered worldwide with over 160 national organizations governed by the World Organization of the Scout Movement and a nearly equal number governed by the World Association of Girl Guides and Girl Scouts.
That is a LOT of scouts and a lot of opportunity for the Autism and Scouting Program to spread Acceptance, Enrichment, Inspiration and Empowerment in the Scouting community worldwide.
One way we do this is by connecting scouters around the world through the Autism and Scouting Facebook page.
A fun tradition we have going is that each month on our Facebook Page, we ask for page members to do a check-in from their unit.  Think of it as a global roll call! Our Community now has 64 Nations that follow Autism and Scouting.
By doing this, we can get to know where other members are from and work together globally to spread support, resources, information and stories of inspiration around the world, no matter where you are located. Here are just some of the places that we have heard from during check-in. If you don't see where you are from, let us know at scouting@autismempowerment.org and we'll be happy to add you to the map.
Check below and watch the markers popular to represent Autism and Scouting group members from around the globe!  There are so many places, it takes a bit for the markers to populate but the end result is fun to see. Thank you so much for your patience!
World Map of Autism and Scouting
Autism and Scouting Covered
Africa Map of Autism and Scouting
Africa Check In
Asia Map of Autism and Scouting
Asia Check In
Australia Map of Autism and Scouting
Australia Check In
Europe Map of Autism and Scouting
Autism and Scouting Europe
South America Map of Autism and Scouting
South America Scouting Check In
United Kingdom/Ireland Map of Autism and Scouting
UK and Ireland Check In
United States  Map of Autism and Scouting
US Check in Map
Donate Now
The Autism Empowerment community is YOUR community. It is OUR community.
With your gifts and support, together we positively change the world.
Donate Now