Autism and Scouting Global Scouting Resources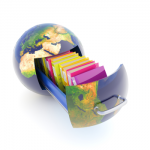 Autism and Scouting strives to be your portal for meaningful scouting resources on the web around the world that help individuals on the autism spectrum who are involved or wanting to become involved in a scouting program.
We support the Individual, Families and Professionals. If you have a resource that you would like us to add to this page, please email us to scouting@autismempowerment.org.  We will be expanding this page to include more resources.

Working with Scouts with disAbilities – This site is dedicated to providing resources for any scout volunteer or parent who works with scouts with autism, learning differences or disAbilities. It was created by a group of Boy Scouts of America (BSA) volunteers but is not part of the BSA or any particular scouting organization. The site puts a focus on the Ability. This group also developed an ISAP (Individual Scout Advancement Plan) which helps provide scouts a personalized scouting advancement plan. Webmaster, Tony Mei is a frequent guest on Autism Empowerment Radio.

World Organization of the Scouting Movement – This is a direct link to the World Organization of Scouting Manual for working with scouts with disabilities. This is a must for any scout leader around the world and the basis for many scouting group guidelines.

Girl Scouts of America Statement of Diversity –  The Girl Scouts of America welcomes all scouts no matter what ability. Here is a link to the statement of diversity.
Girl Scout of Colorado "Including All Girls Patch Program" – This was created by the Girl Scouts Council of The Nation's Capital educates girls about inclusion and how they can include girls with disabilities in all aspects of Girl Scouting. The Patch program is intended to heighten Girl Scouts' awareness, understanding and acceptance of people's differences and disabilities.   Including All Girls Patch Program (this will take you to the PDF)

BSA Scouting for Youth with disabilities – Download the PDF – If you are part of the Boy Scouts of America, this is a good resource for scout leaders when working with scouts with a special need.
BSA National Page – This is a link the BSA National Page on talking about working with scouts with Special Needs

Australia Scouting for Special Needs – This is a link to Australia New Scout Wales Special Needs Page
Ideas for Testing Special Needs Scouts – This is a link to the Kingford Smith Tree Unit and a PDF on how to work with scouts with special needs in Australia
Games for Scouts with Disabilities – This is a link to NSW and games that can be used when working for scouts with special needs.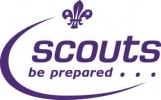 UK Scouting for Special Needs – Download the PDF – This is a link the the UK and an information sheet on working with scouts with special needs.
UK Scouting Autism Page – This is a link the Scouts page that deals with Autism
Scouting for Special Needs Youth – Scotland – This is a link for scouters who are in Scotland
Here are some helpful links that are useful when working with scouts who are on the Autism Spectrum. Although they are not scouting-specific, they still provide quality information. If you have a suggestion, please let us know.
From Autism Empowerment: 
ASD Support Center for Individuals, Families and Professionals
Autism Empowerment Resource Center
Autism Empowerment Support for Women – Autism Empowerment has a resource area dedicated to working with girls, teens or adult females on the Autism Spectrum.
Autism Empowerment Resource Directory – Autism Empowerment has a full Resource Directory. This directory is currently being filled out and sources of local support around the nation. (In beta launch now for SW WA and Portland metro. Will be expanded throughout the Fall.)
Autism Empowerment Reference Library – Autism Empowerment is developing a Reference Library to help you find information regarding a variety of topics. We will be expanding this library to include information that will included articles, blogs, radio shows and video content. (launching by the end of Octobre)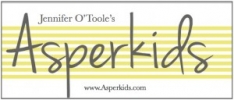 Asperkids – Author Jennifer Cook-O'Toole – Through internationally-celebrated books, private consultations, pubic presentations, and carefully-selected resources, the goal will always remain the same: to unlock the precious, precocious potential of Asperkids everywhere.

Awaare Collaboration is working to prevent wandering incidents and deaths within the Autism Community. They also provide the Big Red Box that gives tools that will help with wandering.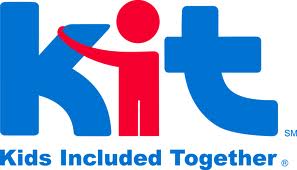 Kids Included Together (KIT) –  KIT provides best practices training to help communities, businesses, and child care & recreation programs include children with all kinds of disabilities and special needs. We offer a blended–learning approach that combines live, on–site training and online learning and resources.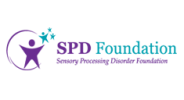 SPD Foundation – This is a group that works to bring awareness about Sensory Processing Disorder.

Life with Aspergers – Written by Gavin Bollard, this is a blog about living with Asperger's Syndrome and Parenting Children with Asperger's. He also has a corresponding Facebook group:   Facebook 

Adam Cox aka Scouter Adam – Written by Adam Cox, this is a blog mainly about things relating to scouting. Adam has a son who is on the autism spectrum.
Donate Today
Help Support Autism and Scouting spread Acceptance worldwide.
We aim to be a positive voice for Acceptance, Enrichment, Inspiration and Empowerment within the Autism and Asperger Communities. With your gifts and support, together we positively change the world.
Donate Today