Georgia  Autism Friendly Scouting Unit Locator
Listed on this page are Scouting Units that have committed to practicing inclusion and accepting scouts in their units of all abilities. If a unit specifically designates itself as a Special Needs Unit, it will be indicated as such.
Georgia Autism Friendly Scouting Units listed have committed to doing their best to providing a welcoming and accepting atmosphere and will establish best practices to make their units more sensory-friendly.  These units have made contact with us and have agreed to the five points listed under "How to Get my Unit, District, Council or Program Listed" section below.
Indicates that the unit has a Unit Special Needs Coordinator.
Georgia
Boy Scout Troop 1168

57 Lowe Street
McDonough, GA 30253
Mike Katona (Scoutmaster) – (770) 235-6341 Simone Katona – 
sassykat16@gmail.com 
Website –  
www.troop1168.org 
https://www.facebook.com/groups/222341671123458/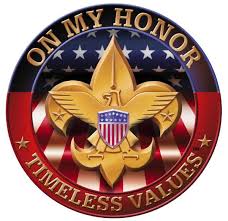 We are a diverse and open group and create a learning environment catered to all scouts' learning needs. The unit will be receiving an Autism and Scouting Leadership Training Kit. The unit serves boys from the ages 11 – 18.  They are welcoming of scouts of all abilities.
When: Monday nights from 7:00 to 8:15 PM
Where: Our Scout Lodge at 57 Lowe Street in McDonough.
Cub Scout Pack 30

12479 Northwood Road
Savannah, GA  31419
Rich Harrison, Cubmaster – (616) 550-7127 Rich Harrison – 
Richlivestoride@live.com
Cub Scout Pack 30 serves boys from 1st grade to 5th grade.
The unit will be receiving an Autism and Scouting Leadership Training Kit.
Cub Scout Pack 54

Oak Grove Church
Taylorsville, GA
Lisa Key – (678) 414-9033 Lisa Key – 
lisakey22@gmail.com
Cub Scout Pack 54 serves boys from 1st grade to 5th grade.
The unit will be receiving an Autism and Scouting Leadership Training Kit.
Camp Allatoona Aquatics Base, Atlanta Area Council, BSA


Camp Allatoona Aquatics Base
(Council facility serving Boy Scouts, Venturers & Sea Scouts)
200 Lovingood Drive
Woodstock, GA  30189
Charles Pineo, BSA Aquatics Instructor & High School Special Education Science Teacher – (404) 520-2713 Charles Pineo – 
ccpineoiii@aol.com
Website:
http://www.campallatoona.org
The Camp Allatoona Aquatics Base is a lake front adventure and training area run by a dedicated group of volunteers for the growth and enjoyment of youth.
Our base is the only one in the United States that offers expert training in ALL the aquatics Merit Badge skills plus training for the aquatics High Adventure Camps! Camp Allatoona Aquatics Base is one of the best kept secrets it Atlanta. It has a wide range of activities that allow both Scout Troops and Venture Crews in the Atlanta Area to have a lot of fun without having to go far to do it. This all volunteer camp that is focused on water related activities. If you have not been to Allatoona in a while you have probably forgotten how beautiful this lake venue is. There are a lot of opportunities for your scouts, crews and adult leaders to have fun while learning new skills.
Activities are scheduled so that a large or small Troop as well as individual Scouts can participate in a variety of programs to complete Merit Badges as well as preparation for High Adventures trips such as Sea Base and Northern Tier Canoeing. Most camp sites have pavilions and can accommodate even the largest groups.
Camp Allatoona will be receiving an Autism and Scouting Leadership Training Kit.
How to Get my Unit, District, Council or Program Listed
Please submit the following information:
Name of the Unit
Mailing address
Contact Name(s), position, email address and/or phone number
Any Social Media Links or Website links for your program
Any special information you'd like to share (optional)
In order to be listed, we also need to have an e-mail or letter by one of the unit leaders committing to the following for your unit:
To practice inclusion and accept scouts into your unit of all abilities.
To provide a sensory break area or have a plan in place to provide breaks for scouts that may need one.
To show acceptance and work with each scout's family to make sure they are also part of each scout's journey. This also helps the unit leadership understand any strengths, learning styles, challenges or triggers that each youth may have.
To provide youth and adult training on disability awareness at least once every twelve months.
To be willing to learn about autism, ASD and any other co-condition the scout is living with.
The Autism and Scouting Program is happy to provide you with leadership and volunteer training resources upon request. We highly recommend having each scout in your unit have a sensory questionnaire or profile on file.
Submit to scouting@autismempowerment.org
United States Unit Locator Disclaimer
The content contained on this website
is for informational and support purposes only. Autism Empowerment and the Autism and Scouting Program does not personally make any recommendation or endorsement of any unit, organization or scouting leader. You should always check references and visit any unit that you may have interest in having your youth join. This website contains links to other websites which are not under the control of and are not maintained by Autism Empowerment or the Autism and Scouting Program. Autism Empowerment does not make any warranty, express or implied, about the accuracy or reliability of the information at this website or any other website to which this site is linked.
Donate Today
Help Support Autism and Scouting spread Acceptance worldwide.
We aim to be a positive voice for Acceptance, Enrichment, Inspiration and Empowerment within the Autism and Asperger Communities. With your gifts and support, together we positively change the world.
Donate Today