Minnesota Autism Friendly Scouting Unit Locator
Listed on this page are Scouting Units that have committed to practicing inclusion and accepting scouts in their units of all abilities. If a unit specifically designates itself as a Special Needs Unit, it will be indicated as such.
Minnesota autism friendly scouting units listed have committed to doing their best to providing a welcoming and accepting atmosphere and will establish best practices to make their units more sensory-friendly.  These units have made contact with us and have agreed to the five points listed under "How to Get my Unit, District, Council or Program Listed" section below.
Minnesota
Boy Scout Troop 9071

United Methodist Church
7465 Steepleview Rd.
Woodbury, MN 55125
Kathy Cotterman (Assistant Scoutmaster & Webmaster) – 651-214-9169 Kathy Cotterman – 
kchgp1@yahoo.com
Kathy Cotterman – 
9071webmaster@gmail.com
Website – 
http://www.troopmasterweb3.com/064090T/(S(xjuavr55u3x1wt553mjj2y2e))/CustomSite/Default.aspx
 or 
http://bit.ly/1dJYmfD
 (same destination, shortened link)
Troop 9071 started in 1965 by Bob Nelson when he was 44 years old. Bob was Scoutmaster until his passing on July 13 2010 at age 89 days after he spent his 50TH year at camp Tomahawk. We endeavor to continue his traditions and devotion to teaching Scouts the skills they need to succeed. Our current Scoutmaster, Dr. Michael Westfall received his Eagle in 1970 in North English, Iowa. He has been a Merit Badge Counselor, Den Leader, Assistant Scoutmaster and Exploring Post Adviser. In addition to Scoutmaster he is also serving as Chapter Adviser for the Order of the Arrow. He looks forward to meeting your son and helping him along the Scouting trail.
The Troop meets at Woodbury/Peaceful Grove United Methodist Church, 7465 Steepleview Rd, Woodbury, MN 55125 on Monday nights from 6:30 to 8:00 PM.
This Troop is open to working with scouts of all abilities and serves boys in They serve boys who are 11 years old, or one who has completed the fifth grade or earned the Arrow of Light Award and is at least 10 years old, but is not yet 18 years old. This unit will be receiving an Autism and Scouting Leadership Training Kit.
Base Camp – Northern Star Council Camp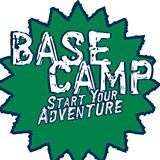 201 Bloomington Road
Fort Snelling, MN 55111
Kathryn Wyatt (Director, Base Camp – Council Professional Staff) – 612-767-0050  Kathryn Wyatt – 
kwyatt@nsbsa.org
www.facebook.com/explorebasecamp
Base Camp is an urban camp facility open to Scouts, Schools, community groups, churches, businesses, and anyone else looking for active learning and events. We work with over 20,000 youth in Boy Scouts, Girl Scouts and school groups per year.
Base Camp has indoor and outdoor activities that include climbing, ropes courses, team building, aviation and a space shuttle simulator, and meeting spaces. Base Camp will be receiving an Autism and Scouting Leadership Training Kit and will offer this kit as a resource to our staff and other Scout leaders through our property.
How to Get my Unit, District, Council or Program Listed
Please submit the following information:
Name of the Unit
Mailing address
Contact Name(s), position, email address and/or phone number
Any Social Media Links or Website links for your program
Any special information you'd like to share (optional)
In order to be listed, we also need to have an e-mail or letter by one of the unit leaders committing to the following for your unit:
To practice inclusion and accept scouts into your unit of all abilities.
To provide a sensory break area or have a plan in place to provide breaks for scouts that may need one.
To show acceptance and work with each scout's family to make sure they are also part of each scout's journey. This also helps the unit leadership understand any strengths, learning styles, challenges or triggers that each youth may have.
To provide youth and adult training on disability awareness at least once every twelve months.
To be willing to learn about autism, ASD and any other co-condition the scout is living with.
The Autism and Scouting Program is happy to provide you with leadership and volunteer training resources upon request. We highly recommend having each scout in your unit have a sensory questionnaire or profile on file.
Submit to scouting@autismempowerment.org
United States Unit Locator Disclaimer
The content contained on this website
is for informational and support purposes only. Autism Empowerment and the Autism and Scouting Program does not personally make any recommendation or endorsement of any unit, organization or scouting leader. You should always check references and visit any unit that you may have interest in having your youth join. This website contains links to other websites which are not under the control of and are not maintained by Autism Empowerment or the Autism and Scouting Program. Autism Empowerment does not make any warranty, express or implied, about the accuracy or reliability of the information at this website or any other website to which this site is linked.
Donate Today
Help Support Autism and Scouting spread Acceptance worldwide.
We aim to be a positive voice for Acceptance, Enrichment, Inspiration and Empowerment within the Autism and Asperger Communities. With your gifts and support, together we positively change the world.
Donate Today