Missouri Autism Friendly Scouting Unit Locator
Listed on this page are Scouting Units that have committed to practicing inclusion and accepting scouts in their units of all abilities. If a unit specifically designates itself as a Special Needs Unit, it will be indicated as such.
Missouri Autism Friendly Units listed have committed to doing their best to providing a welcoming and accepting atmosphere and will establish best practices to make their units more sensory-friendly.  These units have made contact with us and have agreed to the five points listed under "How to Get my Unit, District, Council or Program Listed" section below.
Indicates that the unit has a Unit Special Needs Coordinator, Autism Specialist or similar position.
Missouri
66th Confluence Scout Group – Baden Powell Service Association
4565 Arco Ave.
St. Louis, MO 63110
Kathleen Carson (Timberwolf Leader) – (314) 596-2826 Jeff Kopp – (314) 669-5766  
66thconfluence@gmail.com
Kathleen Carson – 
kathleen.carson@gmail.com
66th Confluence Scout Group
66th Confluence Scout on Facebook
66th Confluence Scout Group on Twitter
66th Confluence on Flicker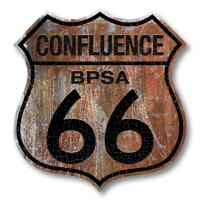 The Mission of the 66th Confluence BPSA (Baden Powell Service Association) Scout Group offers a Scouting choice for those with curiosity, energy and independence of spirit. We are committed to providing an appropriate alternative and community oriented Scouting experience focused on character development, outdoor skills, and community service, providing experiences not found on the playground, at school, church, or home. We foster the development of Scouts in an environment of mutual respect and cooperation. We are accessible and inclusive, open to anyone in St. Louis, particularly St. Louis City, and are hoping to be an incubator for future BPSA groups in the St. Louis area.
The 66th Confluence BPSA Scout Group  welcomes both boys and girls from Kindergarten to 18+ and will be getting an Autism and Scouting Leadership Training Kit.
Cub Scout Pack 155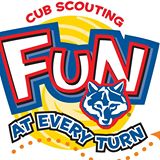 Fairview Christian Church
1800 N.E. 65th Street
Gladstone, MO 64118
Paige Lawson (Pack Secretary) 816-332-8294 Paige Lawson – 
themasterplanx@aol.com
Website – 
http://pack155kcmo.webs.com/
https://www.facebook.com/groups/CubPack155/
Welcome to Cub Scouts, Pack 155. We are registered with the Heart of America Council of the Boy Scouts of America. The council is divided into several districts – Pack 155 is in the "North Star District ". The Council & District Web site is located at http://www.hoac-bsa.org/districts/NorthStar.aspx. This unit is open to boys in 1st through 5th grade and accepting of all abilities. Our unit will be getting an Autism and Scouting Leadership Training Kit.
Ozark Trails Council Special Needs Boy Scout Troop 2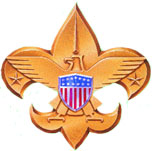 2818 E. Bennett St.
Springfield, MO 85804
(Greater Springfield, MO)
Cindy Pope (Treasurer / Founder) (417) 350-3055 Cindy Pope – 
sunnydays@gardener.com
Website –
http://www.sntroop2.com
https://www.facebook.com/bsatroop2
Founded on October 1, 2009, we are the Ozark Trails Council's only special needs Boy Scouts Troop. The mission of Troop 2 is to make Scouting accessible to every boy, regardless of physical, developmental, or acquired disability, as long as the boy does not present a threat to other members.
Troop 2 provides a safe and fun environment for special needs boys in the Ozarks to learn new skills, make new friends, and enjoy new experiences while building skills and habits that can help them throughout their life. It is the founder, Teddy Heaton's heartfelt conviction that every boy, regardless of the severity of his disability, can have a truly rewarding experience in this Troop. He is fond of saying, "We may be challenged, but we are going camping, canoeing, hiking/biking/rolling, caving, cooking, horse riding, swimming, fishing, skiing, and whatever else we can think of … and we aren't going to listen to anyone who tries to tell us that we can't."  Our unit will be getting an Autism and Scouting Leadership Training Kit.
Girl Scouts of Eastern Missouri Council


Girl Scouts of Eastern Missouri
2300 Ball Drive
St. Louis, MO 63146
Ashley Todd – Girl Development Mgr & Disabilities Coordinator – (314) 592-2358 Ashley Todd – 
atodd@girlscoutsem.org
Website –
http://www.girlscoutsem.org
https://www.facebook.com/GirlScoutsEasternMO
Twitter:
@GirlScoutsEM
Girl Scouting is for every girl, everywhere—where today's girls can become tomorrow's leaders.
Girl Scout Mission: Girl Scouting builds girls of courage, confidence and character, who make the world a better place.
Membership in Girl Scouts is open to girls in grades K-12; women and men over the age of 17 can join as adult members. Girls join for fun and friendship, but they also learn about building character and self-esteem and serving their communities—the core qualities of Girl Scouting. In partnership with committed adults, girls develop qualities that will serve them all their lives – like strong values, social conscience and conviction about their own potential and self-worth.
Girl Scouts of Eastern Missouri serves more than 48,000 girls and is supported by 18,000 adult volunteers.  Girl Scouts of Eastern Missouri's jurisdiction includes St. Louis City and the 28 surrounding Missouri counties of Adair, Audrain (Van-Far School District), Clark, Crawford, Franklin, Iron, Jefferson, Knox, Lewis, Lincoln, Linn, Macon, Marion, Monroe, Pike, Putnam, Ralls, Reynolds, Schuyler, Scotland, Shelby, St. Charles, St. Francois, St. Louis, Ste. Genevieve, Sullivan, Warren and Washington.
Our Council will be getting an Autism and Scouting Leadership Training Kit.
How to Get my Unit, District, Council or Program Listed
Please submit the following information:
Name of the Unit
Mailing address
Contact Name(s), position, email address and/or phone number
Any Social Media Links or Website links for your program
Any special information you'd like to share (optional)
In order to be listed, we also need to have an e-mail or letter by one of the unit leaders committing to the following for your unit:
To practice inclusion and accept scouts into your unit of all abilities.
To provide a sensory break area or have a plan in place to provide breaks for scouts that may need one.
To show acceptance and work with each scout's family to make sure they are also part of each scout's journey. This also helps the unit leadership understand any strengths, learning styles, challenges or triggers that each youth may have.
To provide youth and adult training on disability awareness at least once every twelve months.
To be willing to learn about autism, ASD and any other co-condition the scout is living with.
The Autism and Scouting Program is happy to provide you with leadership and volunteer training resources upon request. We highly recommend having each scout in your unit have a sensory questionnaire or profile on file.
Submit to scouting@autismempowerment.org
United States Unit Locator Disclaimer
The content contained on this website
is for informational and support purposes only. Autism Empowerment and the Autism and Scouting Program does not personally make any recommendation or endorsement of any unit, organization or scouting leader. You should always check references and visit any unit that you may have interest in having your youth join. This website contains links to other websites which are not under the control of and are not maintained by Autism Empowerment or the Autism and Scouting Program. Autism Empowerment does not make any warranty, express or implied, about the accuracy or reliability of the information at this website or any other website to which this site is linked.
Donate Today
Help Support Autism and Scouting spread Acceptance worldwide.
We aim to be a positive voice for Acceptance, Enrichment, Inspiration and Empowerment within the Autism and Asperger Communities. With your gifts and support, together we positively change the world.
Donate Today