New Hampshire Autism Friendly Scouting Unit Locator
Listed on this page are Scouting Units that have committed to practicing inclusion and accepting scouts in their units of all abilities. If a unit specifically designates itself as a Special Needs Unit, it will be indicated as such.
New Hampshire autism friendly scouting units listed have committed to doing their best to providing a welcoming and accepting atmosphere and will establish best practices to make their units more sensory-friendly.  These units have made contact with us and have agreed to the five points listed under "How to Get my Unit, District, Council or Program Listed" section below.
Indicates that the unit has a Unit Special Needs Coordinator, Autism Support Specialist or similar position.
New Hampshire
Boy Scout Troop 407

232 Badger Hill Dr.
Milford, NH 03055
Carey Kenyon – Committee Member and District Executive – 603-854-4224 Carey Kenyon – 
carey34@gmail.com 
Website – 
http://troop407milford.org/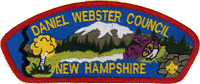 Boy Scout Troop 407 serves boys from age 11 – 18.
Boy Scout Troop 407 has been continuously chartered since March 29, 1966. We strive to provide a quality program, filled with challenging activities and outdoor fun for all our members.Come check us out – we meet on Thursday evenings from 7:30 to 8:30 PM at the Masonic Temple at 30 Mont Vernon Road in Milford. The hall is open at 7 PM for individual counseling, advancement, and merit badge work.
This Troop will be receiving an Autism and Scouting Leadership Training Kit.
Boy Scout Troop 8
South Meadow School
108 Hancock Rd
Peterborough, NH 03458
Chris Edscorn – Scoutmaster – (603) 769-1402 Kimberly Robbins-  Asst. Scoutmaster – 
youarellmystrength@gmail.com
Website – 
http://www.nhscouting.org
Facebook – 
https://www.facebook.com/pages/Mt-Monadnock-District/196863023744454
Boy Scout Troop 8 serves boys from age 11 – 18  in the Mt Monadnock District of the Boy Scouts of America. We are part of the Southwestern area of the Daniel Webster Council in New Hampshire. This Troop will be receiving an Autism and Scouting Leadership Training Kit.
136th Joe English BPSA

Whipple Free Library
67 Mont Vernon Rd
New Boston, NH 03070
Jason Cole – (603)384-1835 Website – 
http://joeenglishscouts.org/
Facebook Page –
www.facebook.com/JoeEnglishScouts
The 136th Joe English Scout Group offers scouting for the whole family to participate in and welcomes scouts of all abilities.  Built upon the Baden Powell Service Association (BPSA) scouting program, we aim to promote good citizenship, discipline, self-reliance, loyalty, and useful skills, while developing character, improving resourcefulness, and learning responsibility and skills in public service.
This group serves both boys and girls from ages 5 to 18+. This unit will be getting an Autism and Scouting Leadership Kit.
How to Get my Unit, District, Council or Program Listed
Please submit the following information:
Name of the Unit
Mailing address
Contact Name(s), position, email address and/or phone number
Any Social Media Links or Website links for your program
Any special information you'd like to share (optional)
In order to be listed, we also need to have an e-mail or letter by one of the unit leaders committing to the following for your unit:
To practice inclusion and accept scouts into your unit of all abilities.
To provide a sensory break area or have a plan in place to provide breaks for scouts that may need one.
To show acceptance and work with each scout's family to make sure they are also part of each scout's journey. This also helps the unit leadership understand any strengths, learning styles, challenges or triggers that each youth may have.
To provide youth and adult training on disability awareness at least once every twelve months.
To be willing to learn about autism, ASD and any other co-condition the scout is living with.
The Autism and Scouting Program is happy to provide you with leadership and volunteer training resources upon request. We highly recommend having each scout in your unit have a sensory questionnaire or profile on file.
Submit to scouting@autismempowerment.org
United States Unit Locator Disclaimer
The content contained on this website
is for informational and support purposes only. Autism Empowerment and the Autism and Scouting Program does not personally make any recommendation or endorsement of any unit, organization or scouting leader. You should always check references and visit any unit that you may have interest in having your youth join. This website contains links to other websites which are not under the control of and are not maintained by Autism Empowerment or the Autism and Scouting Program. Autism Empowerment does not make any warranty, express or implied, about the accuracy or reliability of the information at this website or any other website to which this site is linked.
Donate Today
Help Support Autism and Scouting spread Acceptance worldwide.
We aim to be a positive voice for Acceptance, Enrichment, Inspiration and Empowerment within the Autism and Asperger Communities. With your gifts and support, together we positively change the world.
Donate Today