North Carolina Autism Friendly Scouting Unit Locator
Listed on this page are Scouting Units that have committed to practicing inclusion and accepting scouts in their units of all abilities. If a unit specifically designates itself as a Special Needs Unit, it will be indicated as such.
North Carolina Autism Friendly Scouting Units listed have committed to doing their best to providing a welcoming and accepting atmosphere and will establish best practices to make their units more sensory-friendly.  These units have made contact with us and have agreed to the five points listed under "How to Get my Unit, District, Council or Program Listed" section below.
Indicates that the unit has a Unit Special Needs Coordinator, Autism Specialist or similar position.
North Carolina Units
 Cub Scout Pack 62
Trinity Baptist Church
7538 Nc Highway 50 S,
Benson, NC 27504
Contact
Leanna George
  – Bear Den Leader  (919) 894-2752 Contact
 Leanna George
 –
lg100778@yahoo.com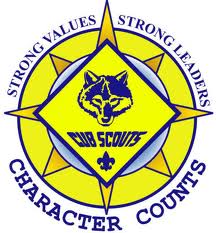 This is a Cub Scout Unit located in Benson, North Carolina.  This pack has a multilevel special needs den within a regular pack with rank specific dens. Leanna is an experienced special needs education advocate. Within the den, they have a  one-on-one support person to address challenges that may arise due to either sensory challenges, personal care or behavioral issues. Leanna is dedicated to provide a scouting program where each youth can feel included and accepted during their scouting  journey. Their philosophy and vision is that having a special needs den within a typical pack will promote inclusion on joint outings while still providing the individual support that is needed for each scout. This unit will be receiving an Autism and Scouting Leadership Training Kit.
Cub Scout Pack 104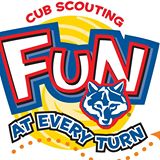 Christ United Methodist Church
Cub Scout Pack 104
401 North Holden Road
Greensboro, NC 27410
Contact
Margarita Hanflink
– Cubmaster (336) 298-6598 Contact
Margarita Hanflink (Maggie)
– 
p104cm@gmail.com
Pack Trainer – Phillip Land – 
phillandpa@gmail.com
Website: 
http://bsapack104.org/
Cub Scouting members join a Cub Scout Pack and are assigned to a Den, usually a neighborhood group of six to ten boys. Tiger Cubs (1st graders), WolfCub Scouts (2nd graders), Bear Cub Scouts (3rd graders), and Webelos Scouts (4th & 5th graders) meet twice a month.  We are a large pack and have welcomed several children with autism into the pack.
Once a month, all of the dens and family members gather for a pack meeting (3rd Thursday of the month) under the direction of a Cubmaster and pack committee. The committee includes parents of boys in the pack and members of the chartered organization. Please feel free to contact me with any questions. Maggie Hanflink, Cubmaster,Pack 104
Cub Scout Pack 104 will be receiving an Autism and Scouting Leadership Training Kit. They are welcoming of scouts of all abilities.
Cub Scout Tabernacle UMC Pack 426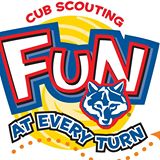 Tabernacle United Methodist Church
5601 Liberty Road
Greensboro, NC 27406
Contact 
Jennifer Evans
 – Cubmaster (336) 324-1544 Contact 
Jennifer
(Cubmaster)
/ Tony Evans
(District Program Chair) – 
pack426tumc@aol.com
Website: 
http://www.orgsites.com/nc/pack426/
Cub Scout Tabernacle UMC Pack 426 serves boys in grades 1st – 5th. They currently have 3 youth on the autism spectrum in their unit of 66 boys. The unit leader and den leaders are working to set up more programs in the council to help other leaders. They will be receiving an Autism and Scouting Leadership Training Kit and are welcoming of scouts of all abilities.
Boy Scout Troop 600


Oak Ridge Presbyterian Church
2614 Oak Ridge Rd
Oak Ridge, NC 27310
Contact 
Mike Matzinger
 – Scoutmaster (336) 213-2523 Contact 
Mike Matzinger
 – 
mike@scoutdude.com
Website: 
www.scoutdude.com
Troop 600 is located in Oak Ridge, North Carolina and is sponsored by Oak Ridge Presbyterian Church. The Troop meets year-round every Monday night from 7:00 until 8:30.  Troop 600 is a Gold Level Troop. We are the only Troop in our area that holds this designation. Troop 600 is part of the Guilford District of the Old North State Council.
Troop 600 was founded in August 2006 and currently has 61 registered Scouts and 31 registered adult Scouters. Our Scoutmaster is an Eagle Scout and Wood Badge graduate and serves on staff for various Council training courses. He received the Scoutmaster Award of Merit and the Guilford District Award of Merit in 2010. Our five Assistant Scoutmasters are trained as are many of our Troop Committee members. We have 11 registered Eagle Scouts, 25 members of the Order of the Arrow, and 8 Wood Badge trained leaders. In 2013, we will take a full troop contingent (36 Scouts and 4 adults) of Troop 600 members to the National Scout Jamboree – we are the only Troop in the Old North State Council to be afforded this honor.
Troop 600 is open to all boys ages 11-17. Prior Scouting experience is not required. Membership at Oak Ridge Presbyterian Church is not required.
Troop 600 is comprised of Scouts from six Packs and we welcome boys from all Packs, not just from Pack 600. There is no such thing as a "feeder pack." Parent's should seek to visit several Troops with their son and select the Troop that most represents Scouting as defined by the Boy Scout Handbook. We encourage parents to visit only Gold Level Troops (read more about this performance recognition program of the Boy Scouts of America here and use this to score the troops that you visit). We are open to accepting scouts of all abilities. This troop will be receiving the Autism and Scouting Leadership Training Kit.
How to Get my Unit, District, Council or Program Listed
Please submit the following information:
Name of the Unit
Mailing address
Contact Name(s), position, email address and/or phone number
Any Social Media Links or Website links for your program
Any special information you'd like to share (optional)
In order to be listed, we also need to have an e-mail or letter by one of the unit leaders committing to the following for your unit:
To practice inclusion and accept scouts into your unit of all abilities.
To provide a sensory break area or have a plan in place to provide breaks for scouts that may need one.
To show acceptance and work with each scout's family to make sure they are also part of each scout's journey. This also helps the unit leadership understand any strengths, learning styles, challenges or triggers that each youth may have.
To provide youth and adult training on disability awareness at least once every twelve months.
To be willing to learn about autism, ASD and any other co-condition the scout is living with.
The Autism and Scouting Program is happy to provide you with leadership and volunteer training resources upon request. We highly recommend having each scout in your unit have a sensory questionnaire or profile on file.
Submit to scouting@autismempowerment.org
United States Unit Locator Disclaimer
The content contained on this website
is for informational and support purposes only. Autism Empowerment and the Autism and Scouting Program does not personally make any recommendation or endorsement of any unit, organization or scouting leader. You should always check references and visit any unit that you may have interest in having your youth join. This website contains links to other websites which are not under the control of and are not maintained by Autism Empowerment or the Autism and Scouting Program. Autism Empowerment does not make any warranty, express or implied, about the accuracy or reliability of the information at this website or any other website to which this site is linked.
Donate Today
Help Support Autism and Scouting spread Acceptance worldwide.
We aim to be a positive voice for Acceptance, Enrichment, Inspiration and Empowerment within the Autism and Asperger Communities. With your gifts and support, together we positively change the world.
Donate Today