Virginia Autism Friendly Scouting Unit Locator
Listed on this page are Scouting Units that have committed to practicing inclusion and accepting scouts in their units of all abilities. If a unit specifically designates itself as a Special Needs Unit, it will be indicated as such.
Virginia Autism Friendly Scouting Units listed have committed to doing their best to providing a welcoming and accepting atmosphere and will establish best practices to make their units more sensory-friendly.  These units have made contact with us and have agreed to the five points listed under "How to Get my Unit, District, Council or Program Listed" section below.
Indicates that the unit has a Unit Special Needs Coordinator, Autism Support Specialist or similar position.
Virginia
Cub Scout Pack 18

Church of Christ
2107 Feather Road
Vinton, VA 24179
Rick Wimmer – (540) 309-1155 Rick Wimmer – 
t18sm@aol.com
http://netroster.scouter.com/roster.aspx/Boy_Scouts_of_America/Councils/Pack/item/85587506
Cub Scout Pack 18 is part of the Blue Ridge Mountains Council and meets at the Church of Christ at Vinton. They serve boys from 1st grade to 5th grade and are welcoming to all abilities. This Pack will be receiving an Autism and Scouting Leadership Training Kit.
Boy Scout Troop 233

Cradock Troop 233
Portsmouth, Virginia
Becky Long – Committee Chair – (757) 397-9636 Becky Long – 
sgslong@hotmail.com 
Cradock Boy Scout Troop 233 serves boys from aged 11 – 18. This Pack will be receiving an Autism and Scouting Leadership Training Kit.
Cub Scout Pack 212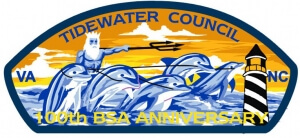 Aldersgate United Methodist Church
4320 Bruce Road
Chesapeake, VA 23321
Cynthia Roberts – Committee Chair / Webmaster – (757) 619-4523 Cynthia Roberts – 
hagudoc@yahoo.com
http://www.pack212chesapeake.org/
http://www.facebook.com/groups/125749390776489/
Award-winning Cub Scout Pack 212 is sponsored by Aldersgate United Methodist Church in Chespeake, Virginia. Our Pack has warmly welcomed the boys of this community for the past 39 years. Our scouts join us mainly from Western Branch, Churchland, and Suffolk. All boys are welcome – you do not have to be a member of the church in order to join. After our Cub Scout graduates to the Boy Scout level, he may choose to join our brothers in Troop 212 here at Aldersgate UMC.
In order to be a cub scout, your boy needs to have completed Kindergarten (usually age 6 or 7), and boys remain cub scouts until graduation from fifth grade (usually age 10 or 11).
Our pack is part of the Tidewater Council in Virginia Beach, Virginia. The Tidewater Council covers Virginia Beach, Norfolk, Portsmouth, Chesapeake and the counties of North Carolina just south of the border. We are in the Three Rivers District, which is comprised of scouting units located in Portsmouth, Chesapeake, and South Norfolk.
The Pack meets at Aldersgate UMC once a month, and Den meetings convene 1 to 4 times per month. Den meetings are coordinated and scheduled by the den leaders. Everyone is encouraged to participate in our many fun-filled activities. We have about 55 scouts (and siblings). This pack is welcoming to all abilities and will be receiving an Autism and Scouting Leadership Training Kit.
Boy Scout Troop 9

Market Street United Methodist Church
131 S Cameron St
Winchester, VA  22601
Ben Mathis – (540) 722-3322 Cinthy Getzharner (Assistant) – 
cgharner@gmail.com
This pack is located in the Shawnee District of the Shenandoah Area Council. They have 16 scouts and are welcoming to all abilities. They serve ages 11 – 18. They will be receiving an Autism and Scouting Leadership Training Kit.
How to Get my Unit, District, Council or Program Listed
Please submit the following information:
Name of the Unit
Mailing address
Contact Name(s), position, email address and/or phone number
Any Social Media Links or Website links for your program
Any special information you'd like to share (optional)
In order to be listed, we also need to have an e-mail or letter by one of the unit leaders committing to the following for your unit:
To practice inclusion and accept scouts into your unit of all abilities.
To provide a sensory break area or have a plan in place to provide breaks for scouts that may need one.
To show acceptance and work with each scout's family to make sure they are also part of each scout's journey. This also helps the unit leadership understand any strengths, learning styles, challenges or triggers that each youth may have.
To provide youth and adult training on disability awareness at least once every twelve months.
To be willing to learn about autism, ASD and any other co-condition the scout is living with.
The Autism and Scouting Program is happy to provide you with leadership and volunteer training resources upon request. We highly recommend having each scout in your unit have a sensory questionnaire or profile on file.
Submit to scouting@autismempowerment.org
United States Unit Locator Disclaimer
The content contained on this website
is for informational and support purposes only. Autism Empowerment and the Autism and Scouting Program does not personally make any recommendation or endorsement of any unit, organization or scouting leader. You should always check references and visit any unit that you may have interest in having your youth join. This website contains links to other websites which are not under the control of and are not maintained by Autism Empowerment or the Autism and Scouting Program. Autism Empowerment does not make any warranty, express or implied, about the accuracy or reliability of the information at this website or any other website to which this site is linked.
Donate Today
Help Support Autism and Scouting spread Acceptance worldwide.
We aim to be a positive voice for Acceptance, Enrichment, Inspiration and Empowerment within the Autism and Asperger Communities. With your gifts and support, together we positively change the world.
Donate Today