Autism and Scouting Community Summit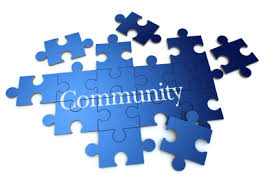 Autism Empowerment's Autism and Scouting Program is bringing together scouting leaders and volunteers from around the Northwest to collaborate, share and learn strategies to best support youth in their groups who are on the autism spectrum. If you're interested in connecting with other leaders and providing a program that will benefit and include scouts with autism, Asperger syndrome and ALL abilities, this summit is for you.
Where: Ft. Vancouver Community Library, 901 C Street, Vancouver, WA 98660. For library directions, call (360) 906-5106
When: Saturday, December 28th, 2013 from 10:00 am – 1:00 pm (registration and check-in starting at 9:30 a.m.)
Who: Any leader or volunteer from any organization who serves youth in a scouting program and wants to help positively support youth with autism, Asperger syndrome or ASD in the world of Scouting.
Cost: FREE + Lunch will be provided (if pre-registered) + a Free Autism and Scouting Leadership Training Kit will be provided as well for any unit willing to make a commitment to welcome scouts with Autism or Aspergers into their group. (One free kit per unit, additional kits available for $49.95 each.)
How do I pre-register?  You can pre-register one of two ways: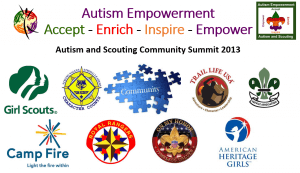 Donate Today
Help Support Autism and Scouting spread Acceptance worldwide.
We aim to be a positive voice for Acceptance, Enrichment, Inspiration and Empowerment within the Autism and Asperger Communities. With your gifts and support, together we positively change the world.
Donate Today