Support for Educators, Care Providers and other Professionals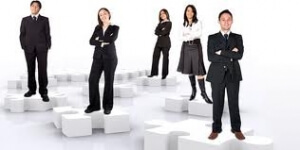 Welcome to Autism Empowerment's new hub for educators, care providers and other professionals who provide support to individuals on the autism spectrum and their families. We appreciate you taking the time to stop by.  Thank you for all the work you do with, and on behalf of, individuals with autism spectrum disorder and their families.
Individuals living with autism, Asperger syndrome or an ASD truly benefit from having a strong, accepting and loving support network. By visiting this section of our website, you are likely part of someone's network, perhaps part of many networks.
There is a popular autism community saying, "if you've met one person with autism, you've met one person with autism."  Well, that holds true for a person's support network as well. There is no one-size-fits all support strategy or treatment, however there are quite a few tools and strategies you can implement to help improve the lives of individuals on the autism spectrum.
We strongly believe in creating an Autism Empowerment community where all people on the autism spectrum and those supporting those with ASD feel welcome. Of course it does not stop there. We visualize acceptance for those on the autism spectrum throughout the world.  Of course it doesn't stop with ASD either. We visualize a world where neurodiversity is embraced and there is Acceptance for ALL Abilities. You, me, the neighbor down the street, the global neighbor on the other side of the world…  Idealistic? Maybe… but it's a world worth working toward.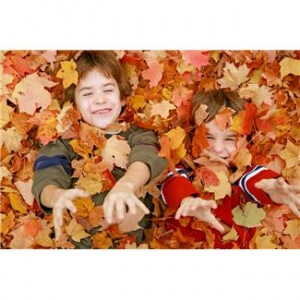 You can start right now. Embrace an attitude of acceptance with a willingness to learn and be empowered.  Be an Ambassador for Acceptance of All Abilities in your home, in your community, in your workplace, in the world. Do it for the people you work with, the people you work for and support. Do it for your children, your parents, your spouse, your colleagues. Do it for yourself.
You will find that this section of our website is not meant to train you in your job but instead supplement your knowledge-base with information and resources that you might not be aware of.
If you are an educator or medical care provider with expertise in the autism field and you would like to contribute content to our website to share with other professionals, please get in touch with us. As a community we grow stronger when we each share our strengths and expertise.
What kind of content will you be providing?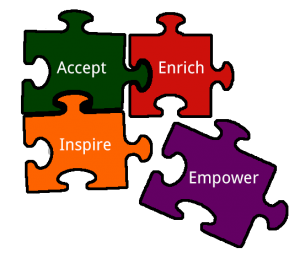 Thank you for asking!  Already on our website we have a variety of blog postings, downloadable podcasts through the Autism Empowerment Radio Network, outreach material and training information from a variety of programs and services we offer.
Although Autism Empowerment founded as a 501(c)3 non profit in June 2011, this website you're on right now just launched in October 2013. We've switched platforms, we've embraced new technology and our volunteers are working diligently behind the scenes to make daily improvements, additions and edits. We appreciate your patience as we write and evaluate content and work through the process.
Please feel free to look through our website, visit our About Us section and learn more about our organization, our Four Foundational Pillars and our Core Values, Beliefs and Goals.  Be sure to check out our Autism Empowerment Radio Network which include Autism Empowerment Radio and Autism and Scouting Radio. For those of you who belong to Facebook, Twitter and other online venues, get connected with us through Social Media.
Here are some other great places to check out:
Autism Empowerment Resource Center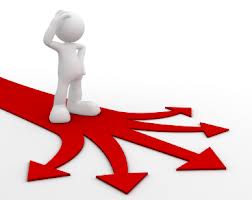 We offer different avenues at Autism Empowerment to help you connect with a wide range of resources.
In addition to the content that is internal (content created for and on our website), we also help individuals, families, providers and professionals connect with outside care providers and organizations in their region.
Some of these external resources include:
We receive requests all of the time on how to navigate all the different systems out there. It can be very confusing and frustrating. Agencies don't always talk with each other. Programs and systems change. People are often well-intended but many times even agency employees have challenges navigating and referring people to their services.
We aim to help with that and plan on adding specific content in this area. We will be expanding this section in the coming months to include information to help support you in the navigation of the following systems.
Educational and School Systems

Vocational Training / Employment

Government

Housing

Medical
If you are located in Washington state and would like additional information in navigating through developmental disabilities services that are available in your state, we recommend you visit the Informing Families, Building Trust website.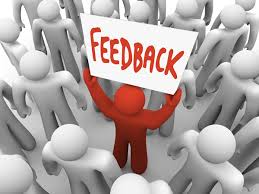 We want to hear from you! What information would you like us to add and how can we better help you in your journey? Please let us know by providing Feedback Here. (Please note that we are a volunteer run organization with limited volunteer staff so please allow appropriate time if you would like a response. Thanks!)
Please check back often to find new content.
If you like what we're doing, please share about us with your community. As a non-profit organization, we rely financially on public support to sustain and expand our services. Get Involved Today!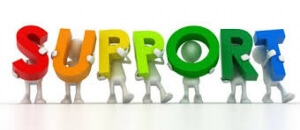 Donate Now
The Autism Empowerment community is YOUR community. It is OUR community.
With your gifts and support, together we positively change the world.
Donate Now