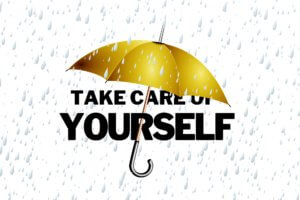 What is sexual assault or sexual violence?
Sexual assault is any type of forced or coerced sexual contact or behavior that happens without consent. Sexual assault includes rape and attempted rape, child molestation, and sexual harassment or threats. In the United States, nearly one in five women has been raped and almost half of women have experienced another type of sexual assault. Men experience sexual assault also. The statistics for youth and adults on the autism spectrum or with other disabilities are anticipated to be even greater. If you have been sexually assaulted, it is not your fault.
Sexual violence is any nonconsensual sexual act or any sexual act where "no" is not a viable option for any person involved (due to coercion, drug/alcohol use, physical or mental incapacitation, etc).
What is rape?
The Department of Justice defines rape as "The penetration, no matter how slight, of the vagina or anus with any body part or object, or oral penetration by a sex organ of another person, without the consent of the victim." This legal definition is used by the federal government to collect information from local police about rape. The definition of rape may be slightly different in your community.  Rape also can happen when a person cannot physically give consent, such as if a person is drunk, passed out, or high.  Rape can also happen when a person cannot legally give consent, such as when they are underage.
What is domestic violence?
Domestic violence is a pattern of coercive and/or violent tactics perpetrated by one person against a family member or intimate partner, with the goal of establishing and maintaining power and control over that person.
What is Human Trafficking?
Human trafficking is a form of modern-day slavery. This crime occurs when a trafficker uses force, fraud or coercion to control another person for the purpose of engaging in commercial sex acts or soliciting labor or services against his/her will.
 Support in Southwest WA & Portland Oregon metro area
Programs and Assistance in Southwest Washington:  
Clark County Domestic & Sexual Violence Resources via clark.wa.gov
Cowlitz Tribal Pathways to Healing Program – The mission of the Cowlitz Tribal Pathways to Healing Program is to honor traditional values and beliefs that promote safety and well being for Native American/Alaska Native families by providing a holistic approach to inform, educate and heal our communities affected by violence.
Emergency Support Shelter for Longview and Cowlitz County – Hotline/Línea de Crisis: (360) 636-8471, Phone/Línea de Oficina: (360) 425-1176, Website/Página 
Lutheran Community Services NW – LCSNW's Crime Victim's Service Center provides advocacy, referral, and information services for all residents of Clark, Wahkiakum, or Cowlitz Counties. Our Crime Victim's services are offered free of charge to all victims.
Washington Gorge Action Programs – Klickitat County – Programs for Peaceful Living provides Klickitat County residents with Domestic Violence Prevention, Sexual Assault Prevention, and General Crime Victim services. Certified staff are available 24/7 to work with individuals and families that are struggling with the effects of crime through advocacy, counseling, parent support, safety planning, as well as community outreach and education.
YWCA Clark County Prevention Program – Our prevention programming emphasizes working with youth because we know that this is the most effective way to stop violence before it starts. Young people are particularly susceptible to experiencing dating violence because they are still developing their sense of self and creating norms for their future relationships. We also recognize them as major change makers! Programs include: Where We Grow (ages 11 – 14), Where We Thrive (ages 15 – 18), Where We Build (college students) and Where We Live (any adults wanting to keep youth safer).
YWCA Clark County Sexual Assault Program – Our Sexual Assault Program provides 24-hour legal, medical, and emotional support to victims of sexual assault and their families. We also offer advocacy, support groups, counseling, community outreach, and education opportunities. Call our 24-hour hotline at 360-695-0501 or toll-free 1-800-695-0501.
Programs and Assistance for Victims in Portland, Oregon and regional counties:  
Oregon Coalition Against Domestic & Sexual Violence – The Oregon Coalition Against Domestic and Sexual Violence (OCADSV) promotes equity and social change in order to end violence for all communities. We seek to transform society by engaging diverse voices, supporting the self-determination of survivors and providing leadership for advocacy efforts. For an extensive list of resources to find help in counties throughout Oregon, visit: https://www.ocadsv.org/find-help 
YWCA of Greater Portland – The YWCA's Domestic Violence program supports survivors of domestic violence to achieve personal safety, self-sufficiency, and a renewed sense of hope through our services at The Gateway Center, Home Forward, and the Yolanda Project.
http://www.doj.state.or.us/victims/pages/trafficking.aspx 
http://abolitionnow.com/organizations/rescue
Human Trafficking – Protecting Our Most Vulnerable – Article in Summer 2016 issue of Spectrums Magazine
Me too #MeToo Movement – Turning sexual assault victims into survivors and survivors into thrivers
National Human Trafficking Hotline – The National Human Trafficking Hotline is a national anti-trafficking hotline serving victims and survivors of human trafficking and the anti-trafficking community in the United States. The toll-free hotline at 1 (888) 373-7888 is available to answer calls from anywhere in the country, 24 hours a day, 7 days a week, every day of the year in more than 200 languages.
NW CAVE – The National Women's Coalition Against Violence & Exploitation (NWCAVE) is a volunteer operated national 501(c)3 nonprofit organization located in the Pacific Northwest. We continue working to inform, educate and prevent violence and exploitation against women and children nationally and internationally. Whether human trafficking, domestic violence, sexual assault, sexual violence, stalking, bullying, hate crimes and all other forms of violence and exploitation against women and children, NWCAVE strives to keep the public informed and educated on how we can live in a more civilized society free of violence.
Polaris Project – Polaris is a leader in the global fight to eradicate modern slavery. Named after the North Star that guided slaves to freedom in the U.S., Polaris systemically disrupts the human trafficking networks that rob human beings of their lives and their freedom. Our comprehensive model puts victims at the center of what we do – helping survivors restore their freedom, preventing more victims, and leveraging data and technology to pursue traffickers wherever they operate.
RAINN is the nation's largest anti-sexual violence organization. Whether you're looking for support, information, advice, or a referral, trained support specialists are ready to help. Call the National Sexual Assault Hotline at 1 (800) 656-HOPE.
Shared Hope – Shared Hope International (based in Vancouver, WA) strives to prevent the conditions that foster sex trafficking, restore victims of sex slavery, and bring justice to vulnerable women and children. We envision a world passionately opposed to sex trafficking and a community committed to restoring survivors to lives of purpose, value and choice – one life at a time. 
#UsToo – You Are Not Alone – Stories from the Spectrum article about sexual assault and violence in the autism community – WInter 2017 Spectrums Magazine
Women's Health.gov – The Office on Women's Health (OWH) was established in 1991 within the U.S. Department of Health and Human Services (HHS). OWH coordinates women's health efforts across HHS and addresses critical women's health issues by informing and advancing policies, educating health care professionals and consumers, and supporting model programs.
If you have any resources you'd like us to add online in this category, please send an email to info@autismempowerment.org. Thanks!
Autism Empowerment Disclaimer. Autism Empowerment provides this information for reference as a free service. Efforts are made to ensure listings are accurate, current and legitimate.  Most of the resources listed above are non-profit, however some may have for-profit components. Autism Empowerment does not personally endorse the ability or services of those listed and we urge users to use independent judgement and request references when considering the usage of services. Some organizations or services may appear in more than one category.