Autism Empowerment Mission
Autism Empowerment ™  is devoted to promoting a culture of acceptance, enrichment and empowerment in the lives of children, teens, adults and families in the Autism and Asperger communities.
We offer innovative and inspiring programs, training and services as well as opportunities for leadership and volunteerism for those within and supporting the Autism and Asperger community. Our work is guided by our Four Foundational Pillars of Positivity:
Accept

Enrich

Inspire

Empower
Autism Empowerment Vision
The vision we work toward is an inclusive society that accepts and respects all youth and adults on the autism spectrum and empowers each person to reach his or her highest potential.
Everyone on our Board of Directors is on the autism spectrum or has autistic family members. We are proactive autistic allies that believe each one of us is an Ambassador for Acceptance of All Abilities in our home, in our family, in our community, and in the world. 
You will find us collaborating with and supporting other autism and cross-disability related organizations around the world. We also work with people, businesses, and organizations that are not autism-related to help their members better understand the strengths and challenges of daily life for individuals on the autism spectrum.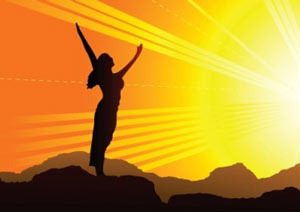 A Little Autism Empowerment History
Autism Empowerment co-founded in June 2011 in Vancouver, WA by Karen and John Krejcha, a local family with two children and a parent (Karen) diagnosed on the autism spectrum. 
What distinguishes Autism Empowerment as unique from most local and national autism-related organizations is that we proactively include individuals on the autism spectrum in key staff, program development, and volunteer roles. Individuals are encouraged to identify how they choose, whether that be the choice of identity-first language such as Autistic or Aspie or the choice of more neutral or people-first language such as "on the autism spectrum" or "person with autism or person with Asperger's."  Choices are respected.
Since June 2011, Autism Empowerment has been volunteer-based. We have been working to emerge from our grassroots and incubation phase into a period where we will hire staff, strengthen existing programs and continue to build capacity. We have increased our budget each year since 2011, and we recently completed a five-year Strategic Plan that we believe will advance us into the next phase of our nonprofit's organizational development. 
We moved into our first office space at The Arc of Southwest Washington Family Center in April 2014. This provided us with a better capacity to serve the autistic and autism community and to collaborate with local agencies, businesses and service providers. As of September 2017, we have outgrown our space at The Arc and are currently hosting many of our support groups, gatherings, and events at Stephen's Place in Vancouver, WA. 
Everyone on the Board of Directors is either on the autism spectrum or has autistic family members. Autism Empowerment volunteers and staff are authentic and proactive autism community allies with a vision of a better world. 
We believe if you want to meaningfully enrich and provide support to youth and adults on the autism spectrum, it is essential that individuals with autism be given a voice in the conversation throughout all facets of program, support and service development. 
Using a self-advocacy perspective, we regularly collaborate with a broad range of autism and cross-disability organizations. We also educate parents, professionals and support providers from a self-advocacy perspective ways to better understand the strengths and challenges, sensory sensitivities and thought processes that can accompany living with autism.
Autism Empowerment Fun Facts
Each of the four main colors of our logo represents one of our four foundational pillars.

 
Green

stands for

Accept

 

and symbolizes Autism Acceptance.
Red

stands for

Enrich

and represents

 Enrichment and Education.
Orange

stands for

Inspire

and represents

Inspiration and Hope.
Purple

stands for

Empower

and represents

Empowerment.
The circle represents a globe and the person in the middle symbolizes individuals on the autism spectrum being accepted, enriched, inspired and empowered throughout the four corners of the world.

Want to learn more? Please check out our Goals and learn about our Core Values.