Local Autism Spectrum and Cross Disability Resources for Southwest Washington and Portland Metropolitan Area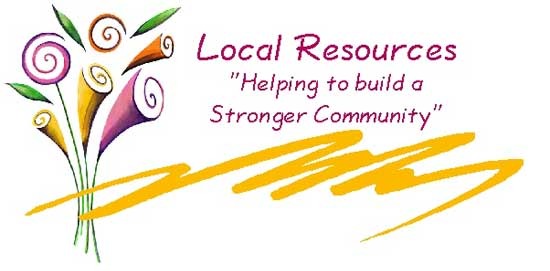 Hello! Welcome to the Autism Empowerment Southwest Washington and Portland Metro resources portal.
In this section of our website, we include a wide range of cross-disability service providers, groups and agencies that are based in the local region where Autism Empowerment was founded.
As we continue to grow and have more volunteers working on the website, our vision is to have online and downloadable resource guides for other regions too.
In order to view our current resources, please view the sidebar to the left and choose a category that is of interest to you.
We are a positive and proactive autism organization that relies upon public generosity and support to keep our information up-to-date. If you appreciate the work we are trying to do, your financial and personal support is greatly appreciated! We also welcome volunteers.
We also invite you to download this free 68 page Autism Resource Directory from Spectrums Magazine 

If you are not familiar with Spectrums Magazine, they are a hard-copy and online magazine founded by Courtney Freitag dedicated to covering topics related to the autism spectrum. Autism Empowerment acquired Spectrums Magazine as a nonprofit program of Autism Empowerment in April 2016. Our Summer, Fall and Winter 2016 issues are available for online viewing.  They are also available in print form at hundreds of distribution points in the Southwest Washington and Portland metro area. Autism Empowerment stocks and distributes free copies of the magazine at our Community Outreach events and support groups.
Please also check out our Autism Empowerment Local Events Calendar below. At this time, the events we list are ones that Autism Empowerment is hosting or will be attending.
We often will post local community events on the Autism Empowerment Facebook page and share them in the Autism Empowerment e-newsletter which generally comes out once or twice a month, depending on what content we have to share. 
We also have interviews with a wide range of Southwest Washington and Portland metro nonprofits available to listen to on-demand at Autism Empowerment Radio.
Donate Now
The Autism Empowerment community is YOUR community. It is OUR community.
With your gifts and support, together we positively change the world.
Donate Now
Sun
Mon
Tue
Wed
Thu
Fri
Sat

SW WA Autism / Asperger Support Group for Adults

6:30 pm

SW WA Autism / Asperger Support Group for Adults

@ Stephen's Place

Oct 13 @ 6:30 pm – 8:30 pm

SW WA Support Group for Adults on the Autism Spectrum Peer to Peer – Resources – Empowerment Are you an adult on the autism spectrum looking for support and the opportunity to connect with others who may be traveling a similar journey? Come join us! Autism Empowerment offer a monthly[...]

AWEtism We Embrace Support Group

6:30 pm

AWEtism We Embrace Support Group

@ Providence Medical Center, Room HCC 6

Oct 19 @ 6:30 pm – 8:30 pm

AWEtism We Embrace (AWE) is a group for parents, partners and adults on the autism spectrum wanting a fresh perspective of what autism can mean in their lives.  This facilitated support group is for adults, both neurotypical and neurodiverse.  We welcome parents raising children of all ages on the autism[...]

SW WA Dads' Autism Support Group

6:30 pm

SW WA Dads' Autism Support Group

@ Stephen's Place - Front Conference Room

Oct 20 @ 6:30 pm – 8:30 pm

SW WA Dads' Autism Support Group Autism Support Group for Dads & Male Caregivers For the past four years, Autism Empowerment has hosted and facilitated a support group for dads and male caregivers living or working in the Southwest Washington area. Men from the Portland area or outside this region[...]

SW WA Tweens & Teens Autism Social Club

6:00 pm

SW WA Tweens & Teens Autism Social Club

@ Lifepoint Church

Oct 21 @ 6:00 pm – 9:00 pm

SW Washington Tween and Teen Social Club The SW Washington Tween and Teen Social Club is a game night and social club for tweens and teens, ages 11 to 19 on the autism spectrum who require minimal adult supervision during socialization. Facilitators will periodically monitor the game rooms, but this[...]

Autism Support Group for Parents of Teens & Tweens

6:30 pm

Autism Support Group for Parents of Teens & Tweens

@ Lifepoint Church

Oct 21 @ 6:30 pm – 8:30 pm

SW WA Asperger's / Autism Parent Support Group Autism/Asperger Parent Support Group (Tweens and Teens) Positive, Casual, Impactful and Meaningful Support in Southwest Washington This group helps support parents with students on the autism spectrum that would be considered tweens or teens (ages 11 – 19).  It is geared toward[...]